Despite I had told myself that I must get out and about exploring Penang more better this time, I've fallen yet again into George Town's wonderfully wacky vortex. Apart from the motorcycles (which, let's be clear, are a HUGE black mark in the city's ledger), it's got to be impossible for any living human to fail to thrill at every waking moment in this town.
Hell, to-day the heat/humidity/haze even broke with a good nice rain pummel, bringing some much appreciated temperature-attenuation and atmospheric scrubbing to the scene.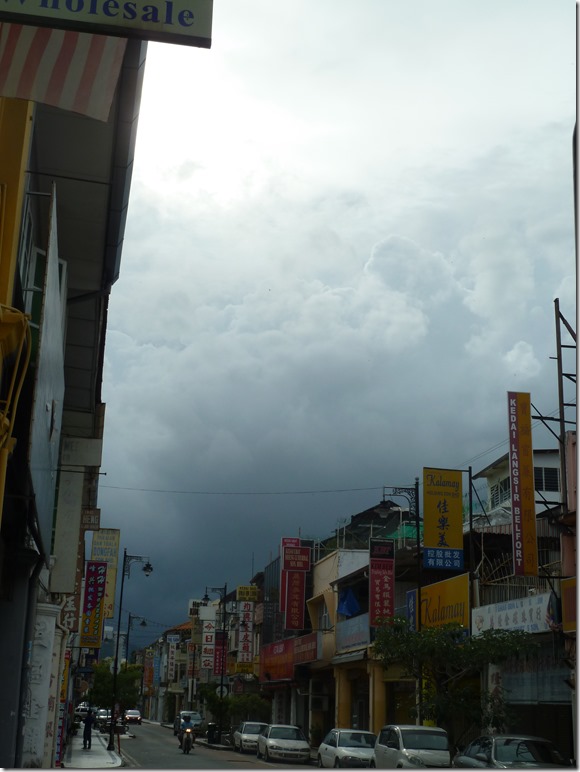 Ah, the sea is beautiful when riled, ain't she?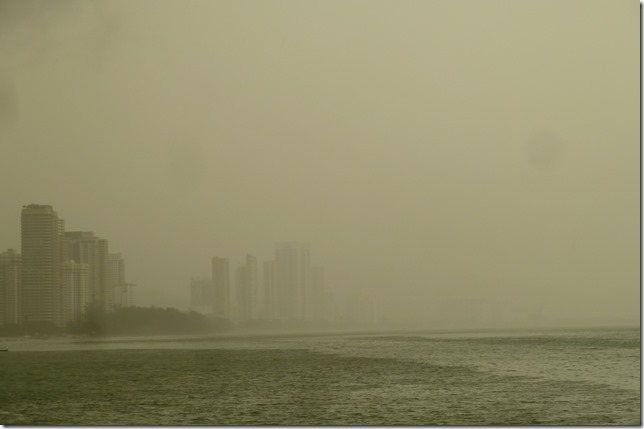 So what sets the city apart? Perhaps it's that it so fully engages the senses at all times.
The ears get it from the incredible music bumping out of the shoppes in Little India, from the astonishingly plaintive and gorgeous prayer calls broadcast from the mosques, and from the most excellently perverted Pooja ceremonies at the Hindu temples.
I ran into some Krishnas out stumping for an upcoming Chariot Festival…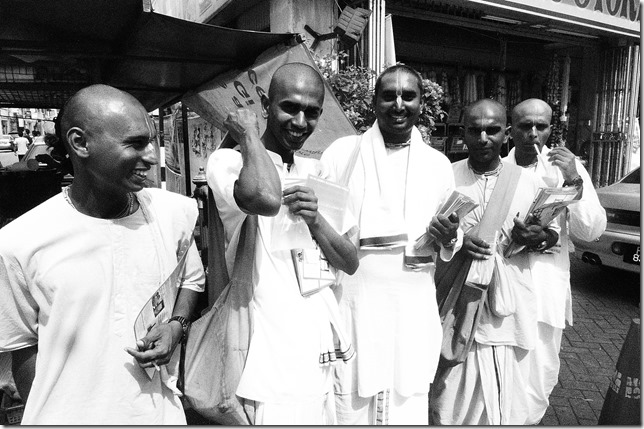 Quite nice dudes, and I can't wait for this festival (albeit it's still a week away). Said it before, will say it again: If I ever were going to choose a religion, I would totally go with the Hare Krishnas, who have by far and away the best music of any religion. They told me there is a daily Kirtan in town as well, but I keep forgetting to go check it out.
The nose gets it from the insanely delectably deliciously smelling aromas wafting from the restaurants and food stalls. Tellin' you, it is so much more the difficult to keep to the raw-food ways in this city than in any other (partly that's a function of the preponderance of Indian eateries coupled with my history with this type of cuisine). Luckily, there are also the waftings from the innumerable Durian stalls to keep one hewed to the straight and/or narrow.
Here's an Ice Kacang stall in action. It may seem particularly unhinged, but it's in reality fairly typical.
·
While we're at it, here's a Dried Mince Meat stall in action.
·
Pretty neat; but I'm in fact completely obsessed with this shoppe over on Jalan Penang selling Sliced-Pork and –Chicken.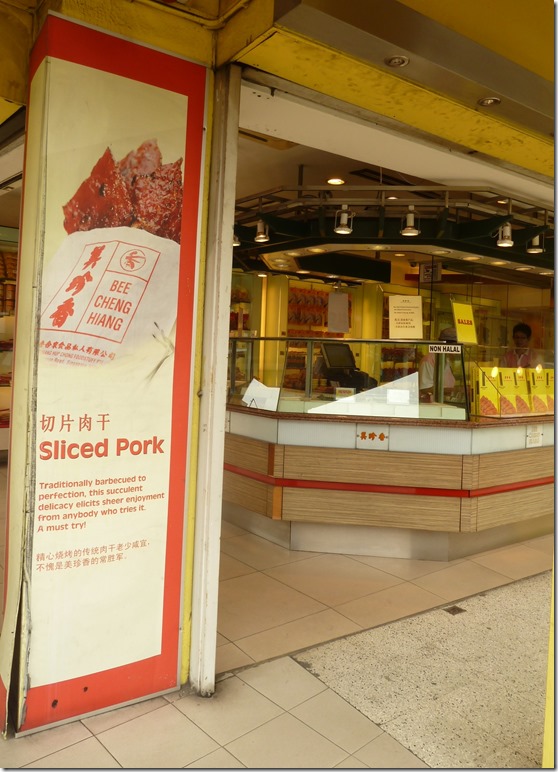 And if you think that's amazing, check out this one. You couldn't dream this advertisement up if given 1,000 Million monkeys, 1,000 Million typewriters, and 1,000 Million years to do it with. And yet…it exists — here, in George Town.
I'm wanting to make a goddam documentary about this place. Unfortunately, I got busted even for trying to snap a few pics ("Cannot photo! Sorry!") – the employees are every bit as freaky/weird/cool/inscrutable as are the products they serve up.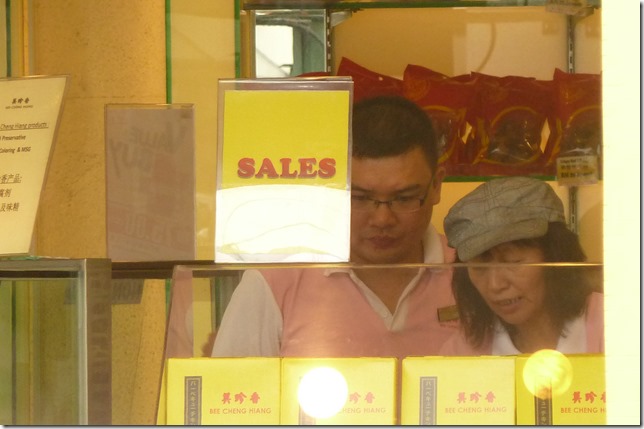 Wouldn't even let me take the one, little, solitary picture I so desired of the bin holding the Spiced Pork Floss (I shit…you…NOT). So we'll have to live with this, at least for now.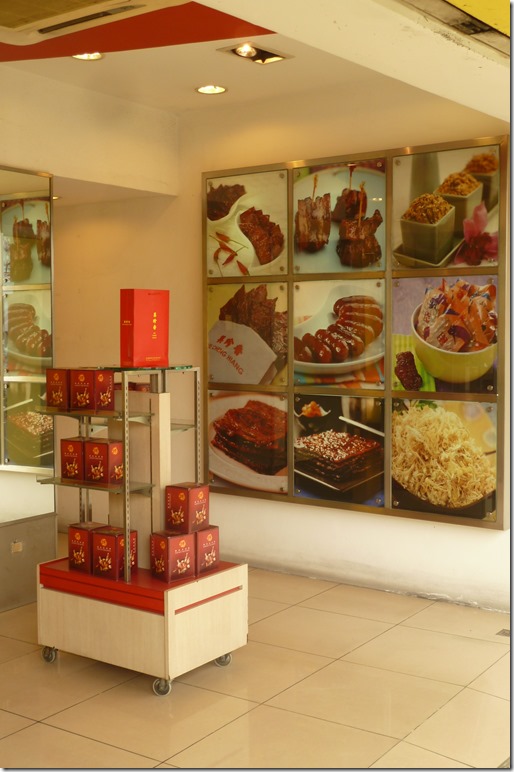 One more food-related vid: the goings-on at and near the mallside Chicken eatery. Just as was the case with the astounding Chanthaburi vid from a few weeks back, the music here is swear-to-god cross-the-heart needle-in-the-eye 100% diegetic. This footage isn't quite as cool as the Chanthaburi footage; but, damn, the music couldn't possibly be more appropriate.
·
Where were we? Oh, yeah: George Town as unassailably delightful phantasmagoria for the senses. Okay, for the eyes, well…
Incredible architecture.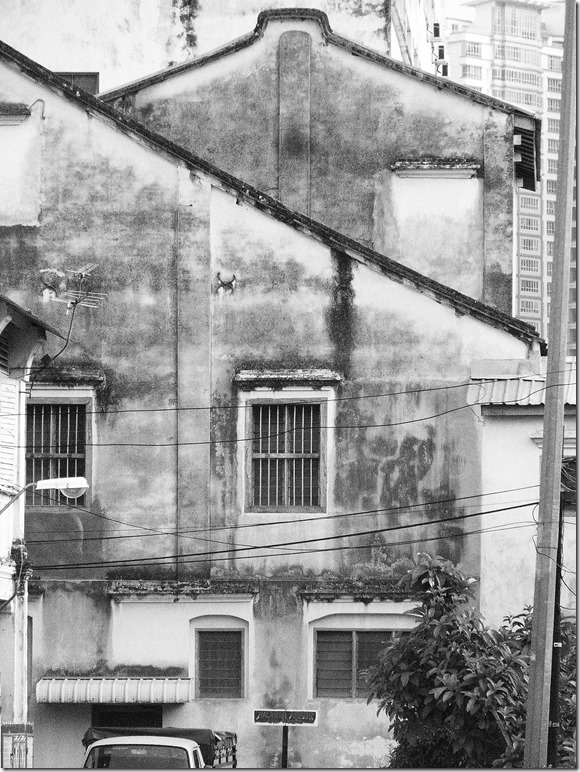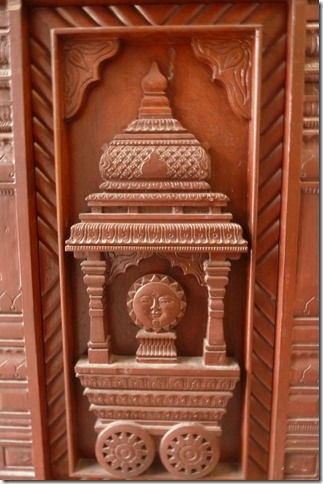 Incredible street art.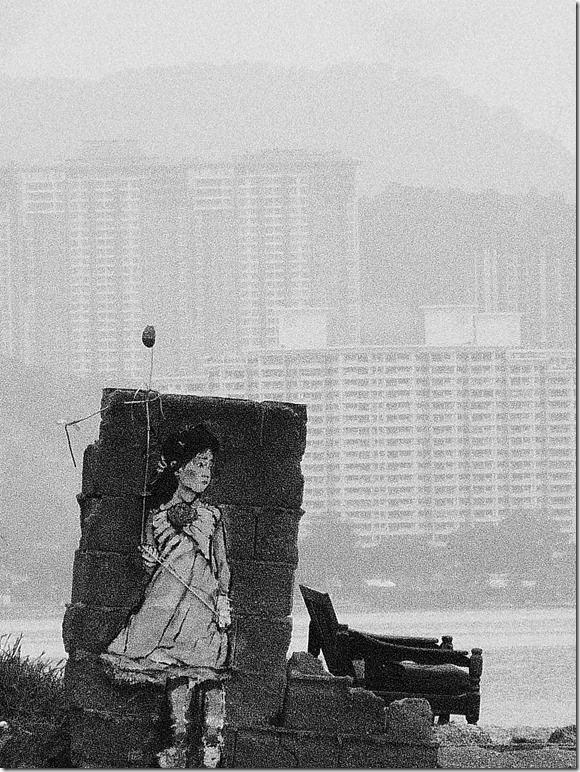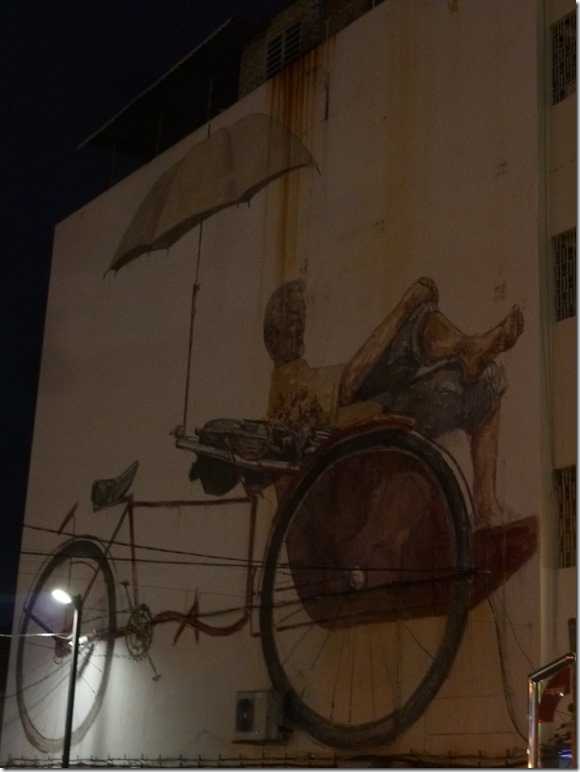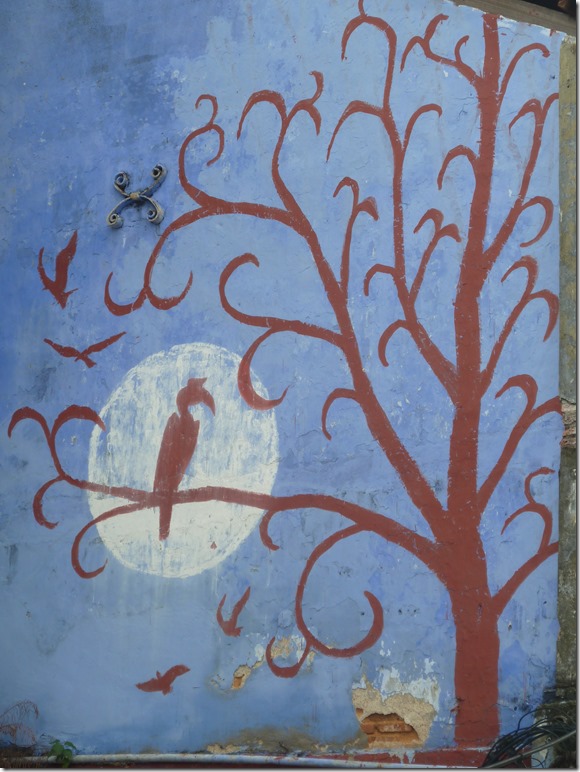 Incredible signs/advertisements.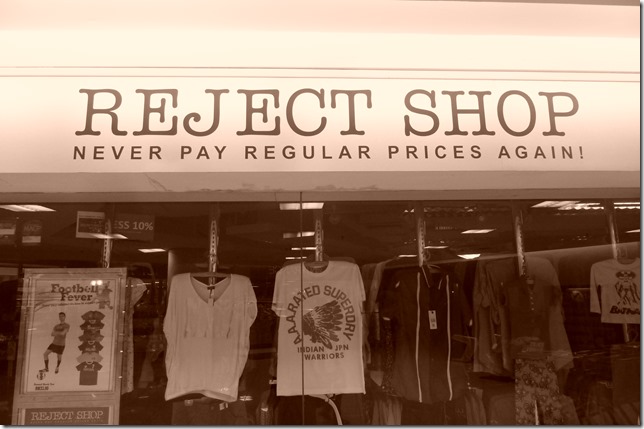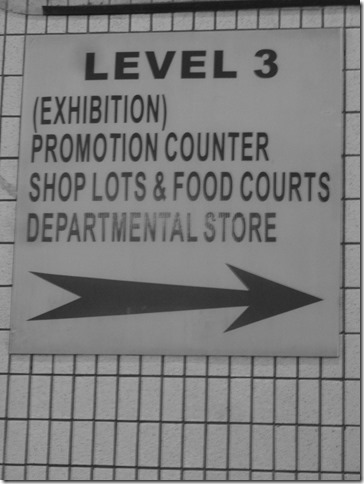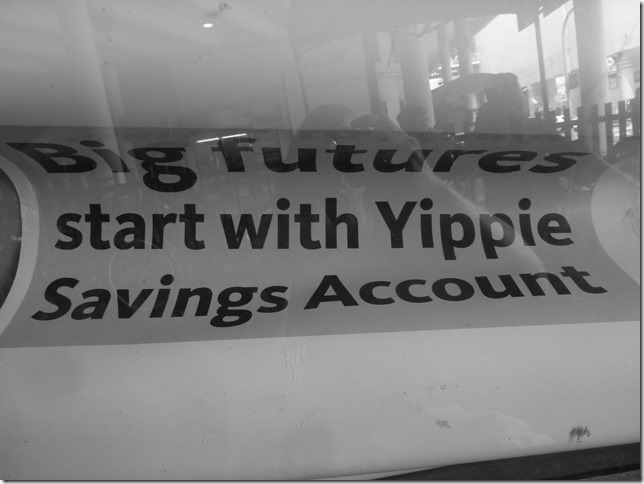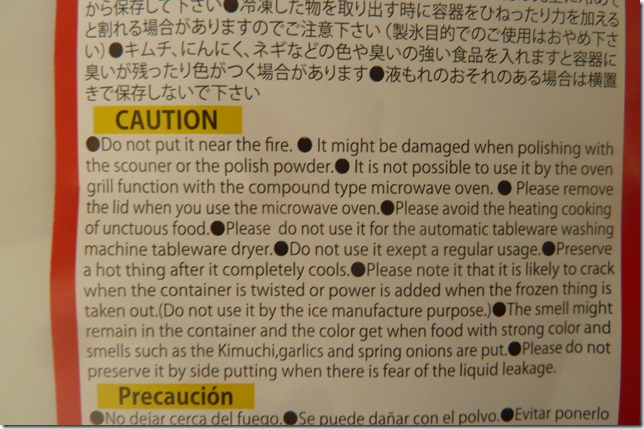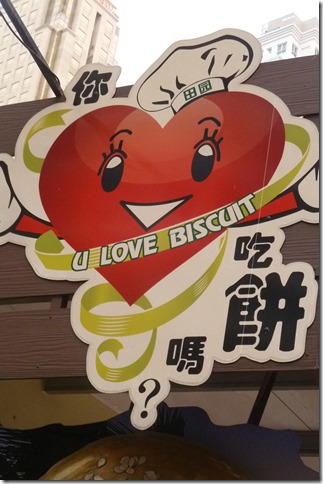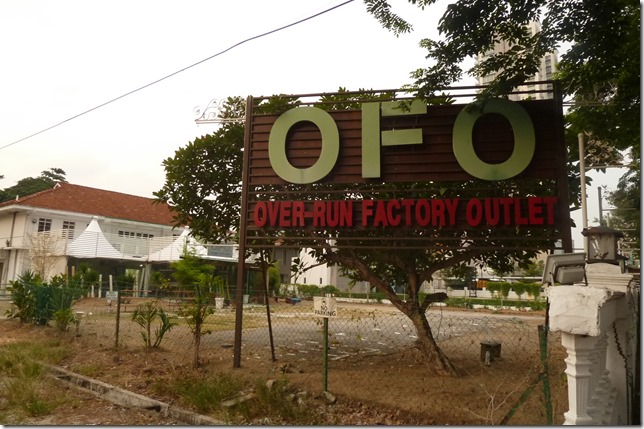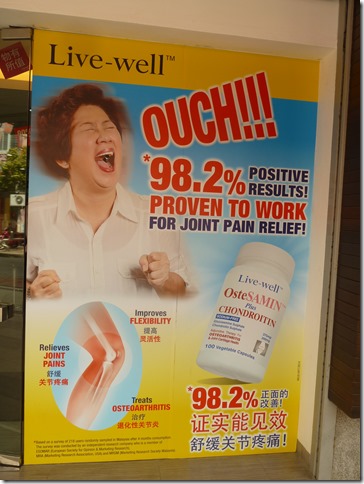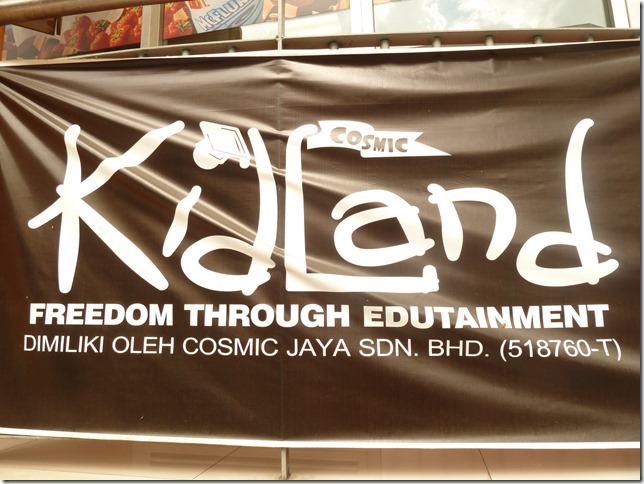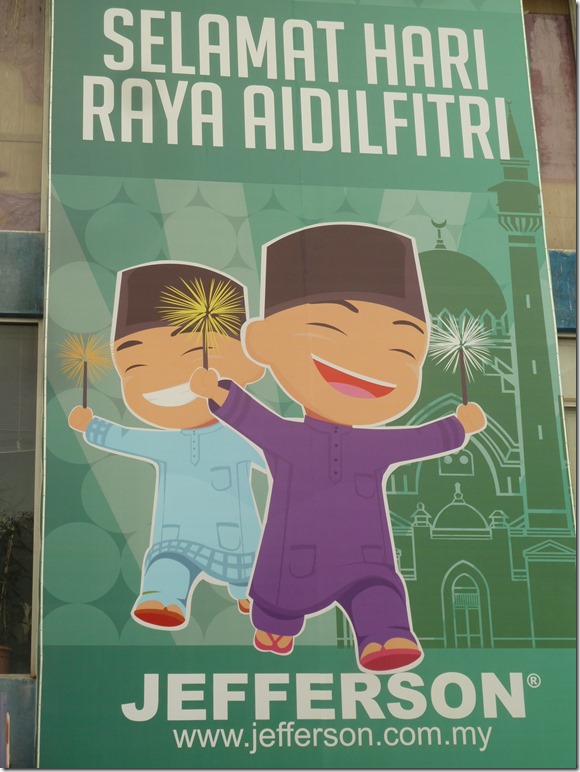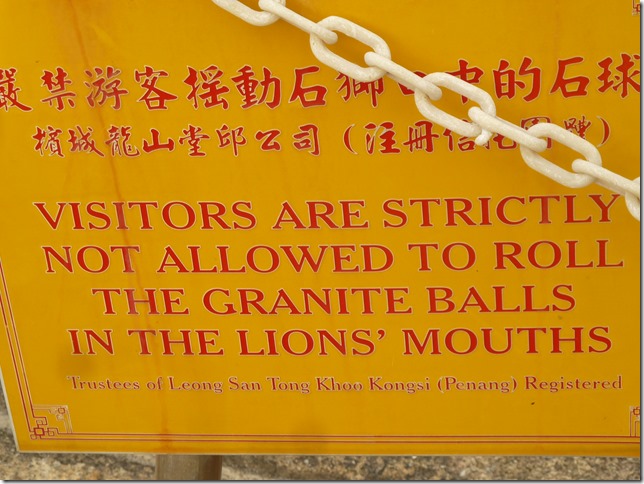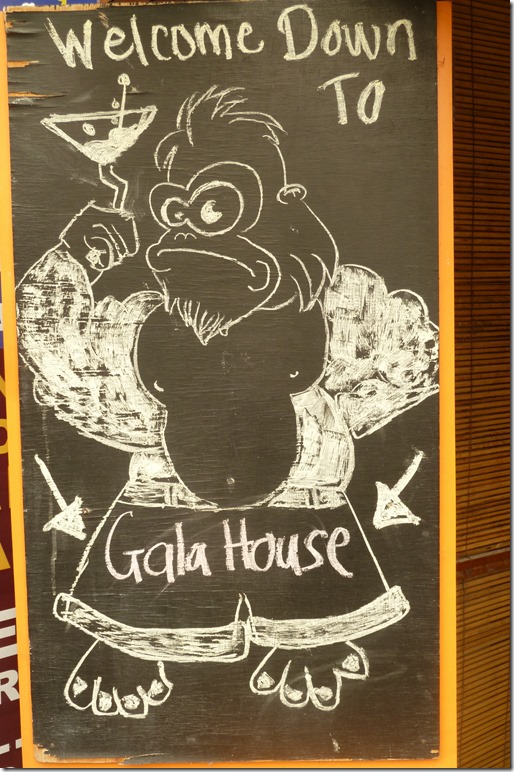 Having seen these, are you surprised to learn that The Void is sandwiched right between the Lobby, the People's Supermarket, the Switch Room, and the Super Departmental Store? No, you are not.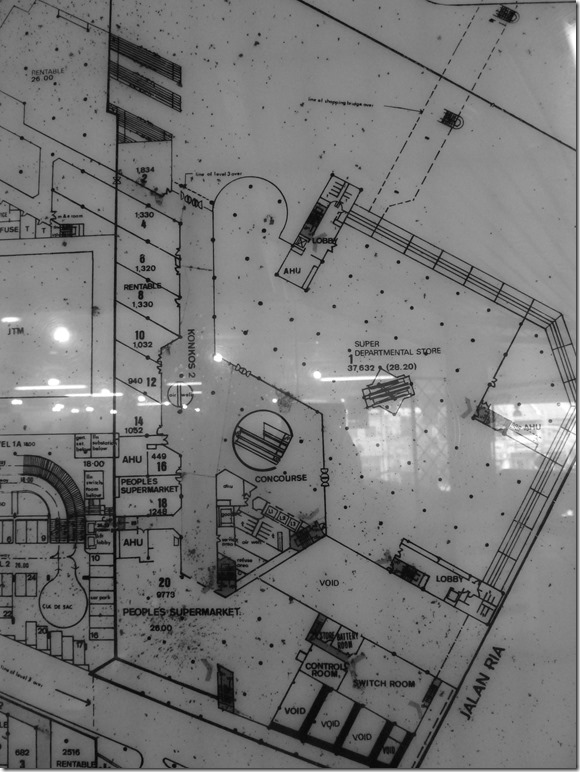 The signs can be damned compelling, too. Who doesn't want to get a tattoo from this guy? If I'm still around by then…I just might!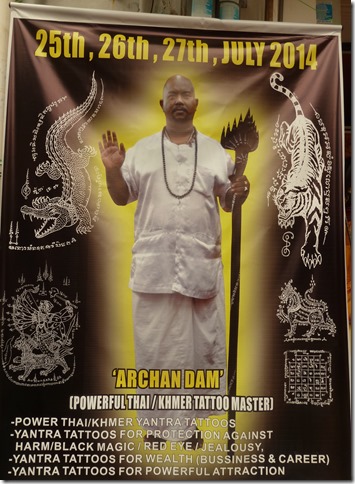 Or, who doesn't want to have their Face Reading taken by either Master Ming or Master Wong (or both)?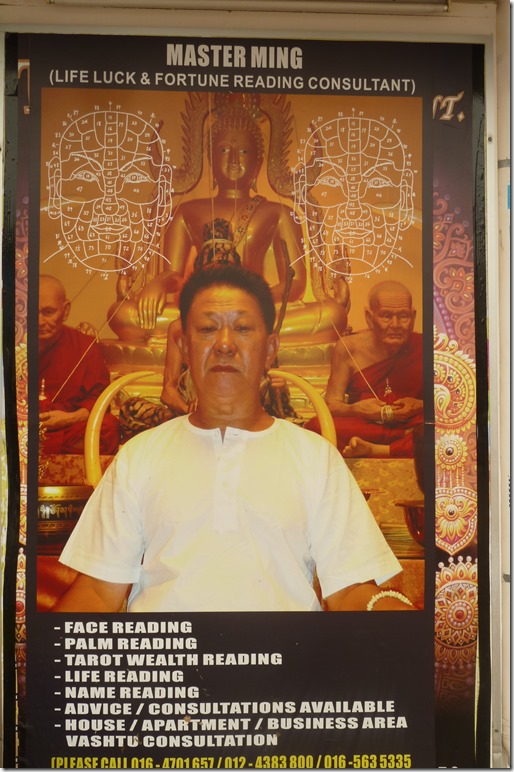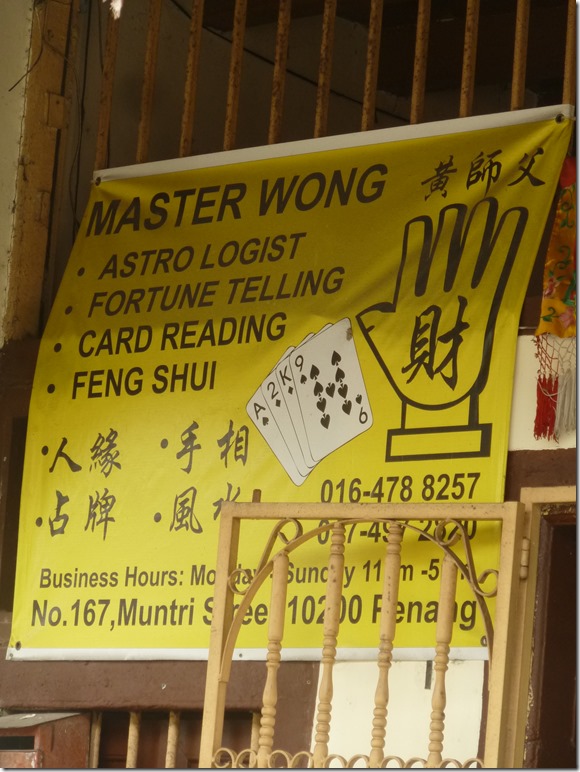 And…best political flyer ever?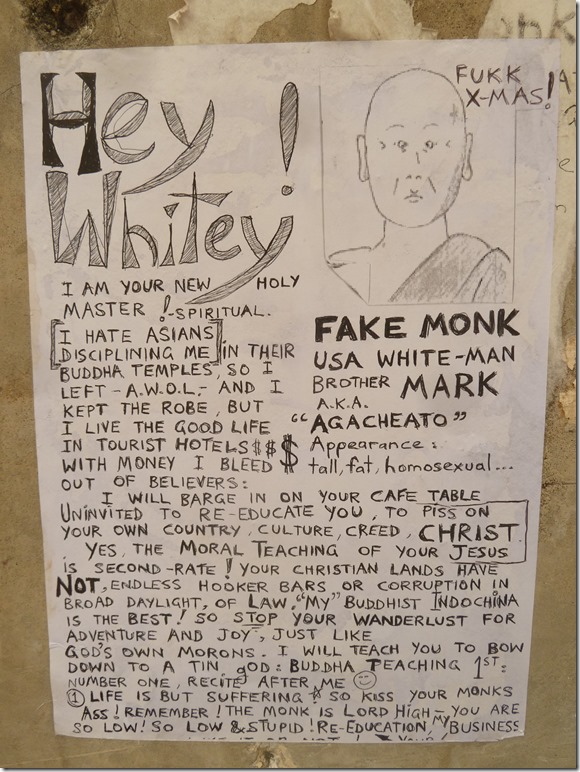 The Instant-Noodle packaging is predictably off-kilter…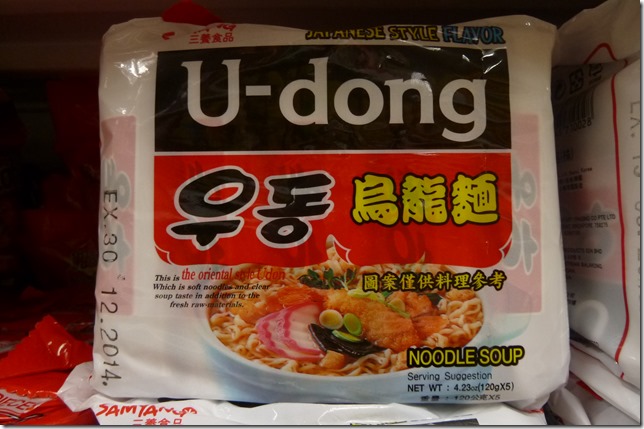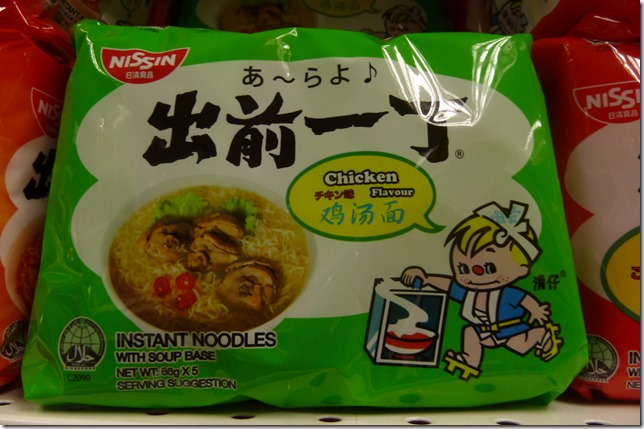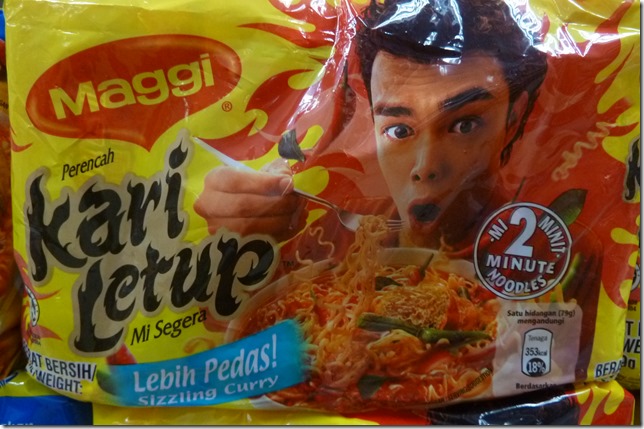 …and the syruped Lychee brand-names are…awesome.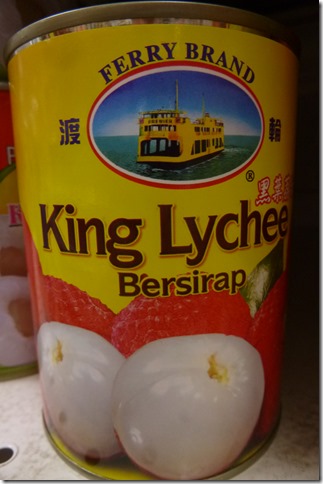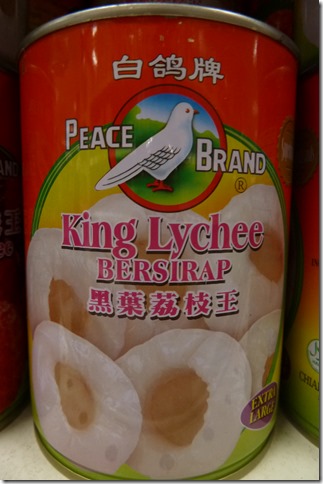 Best of all is the people-watching, which is every bit as mind-blowing hereabouts as it is in Chanthaburi – maybe even a little bit better. It's kind of as though George Town were the contents of Tom Waits' dreams come to life.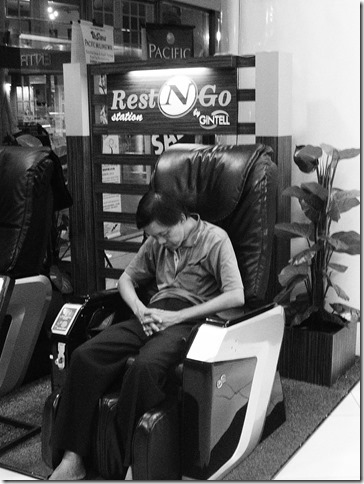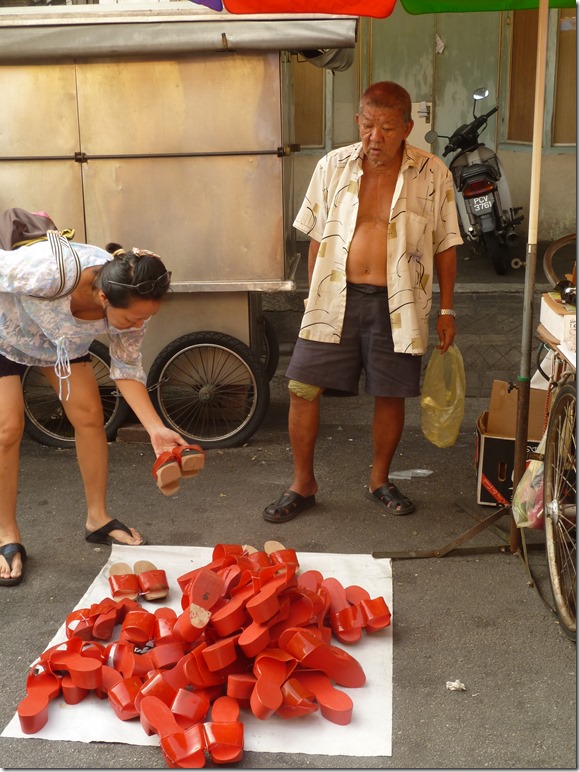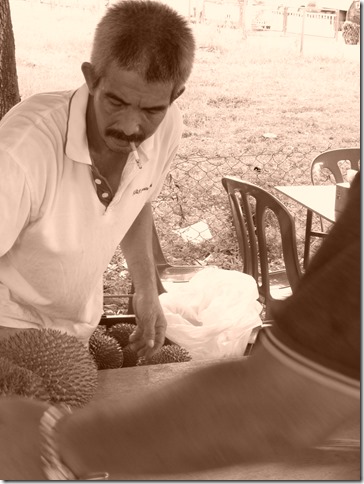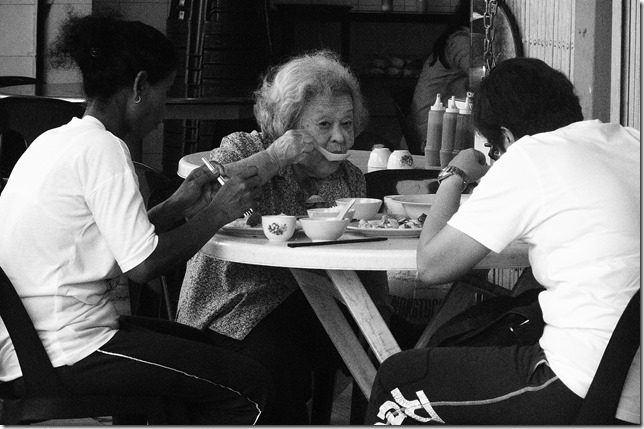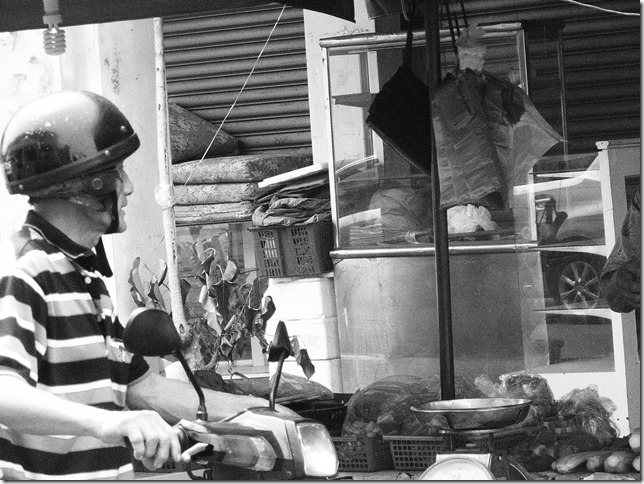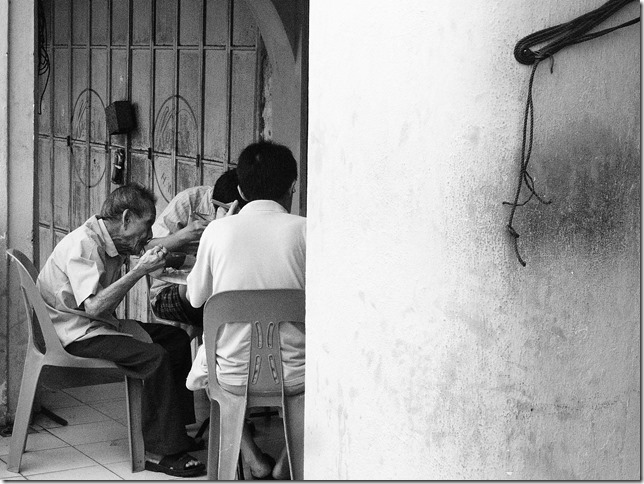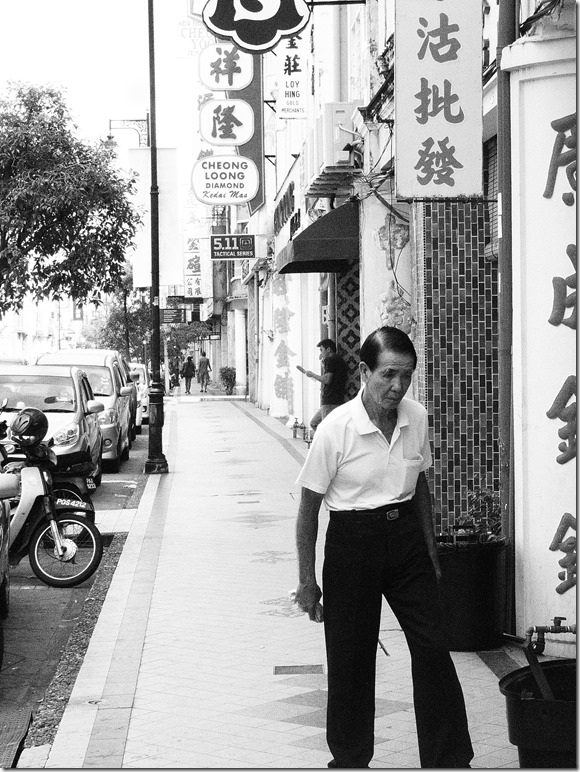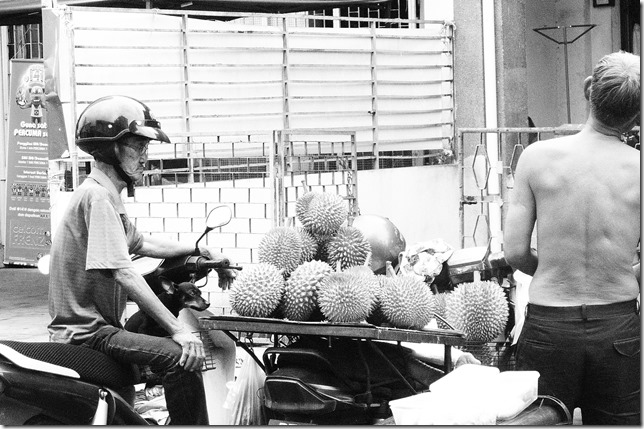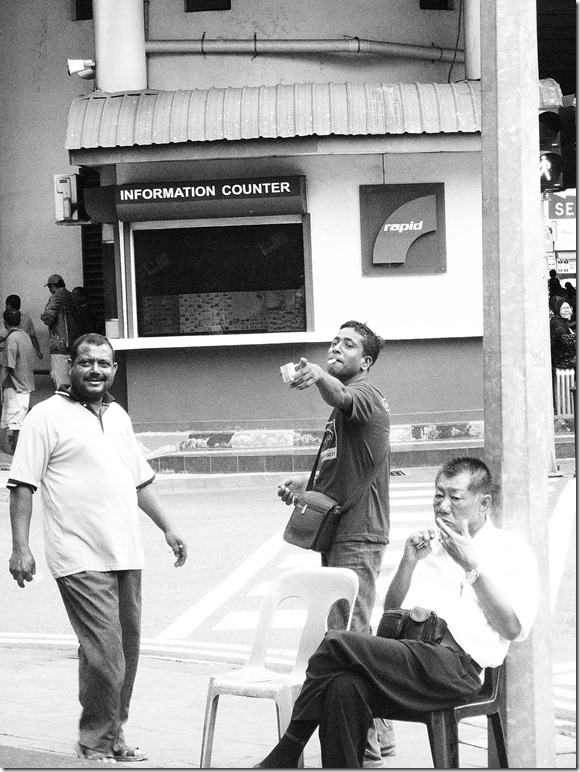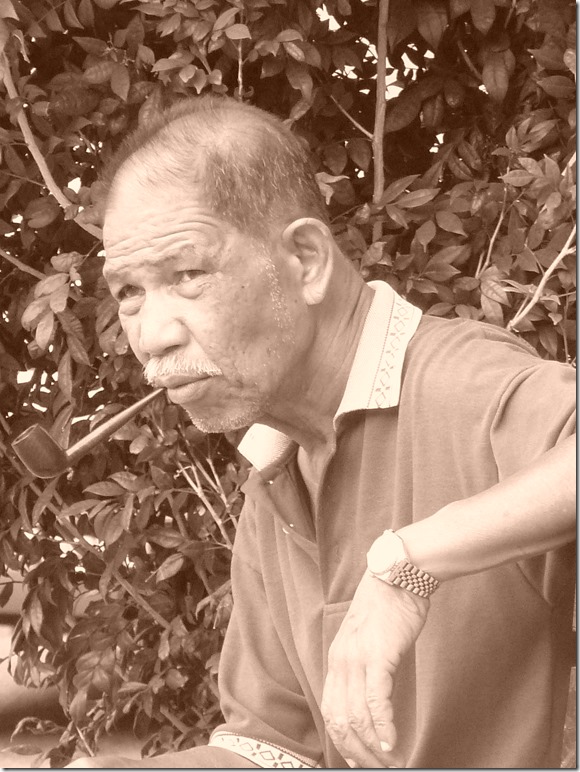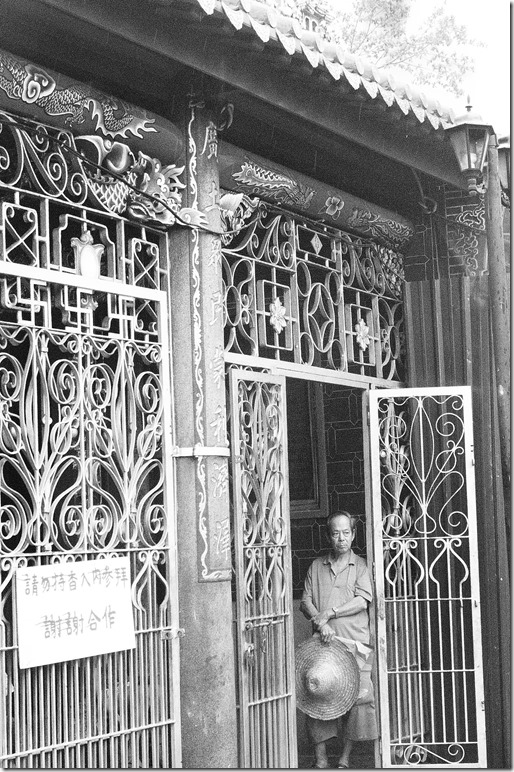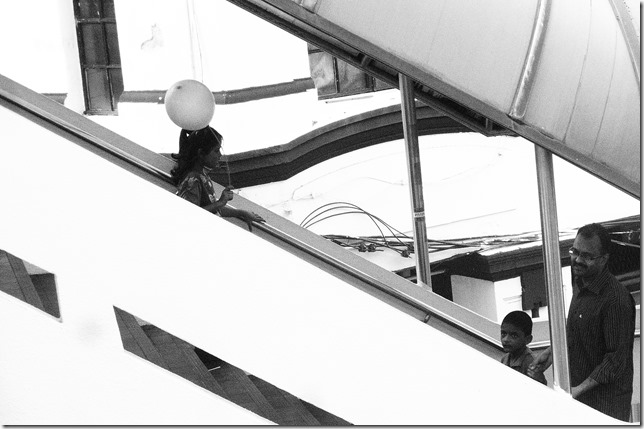 The last weekend of each month, the Tourism Bureau puts on some Cultural Events around town. Including, Saturday nights there's a programme at Khoo Kongsi – the oldest and most prominent of the Chinese Clan Houses.  The place is such a big deal that it can even get away with charging admission. But once a month, it's free to come and dig it. It does look quite beautiful at night.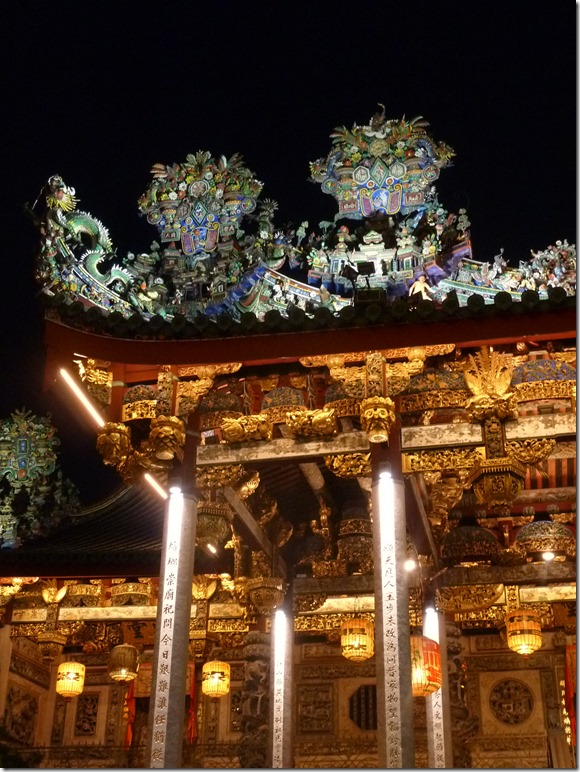 The emcee, a rather excitable fellow with a charming English patois…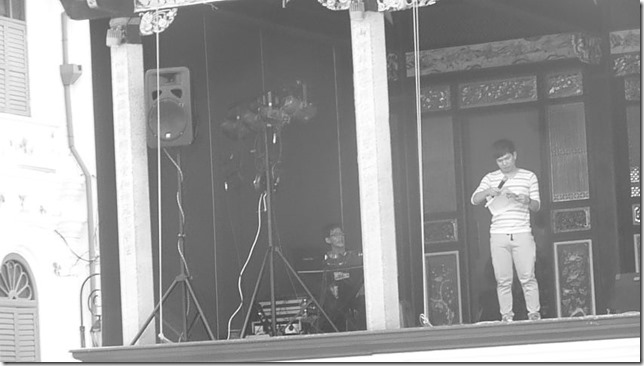 …kept things rolling along through the many traditional dance performances, ever teasing the spectacular acrobatics performance to come. When the time finally did arrive, he brought Master Li onstage – whose performance was much more hand-eye skillz than anything to do with acrobatics. He was good at the former, however.
·
After cycling through several of these Wooden Blocks features (and much else besides), he hopped off the stage, and made a beeline in through the audience straight to yours truly never making eye contact, and asked for my help demonstrating the magnitude of his achievements. I was to be a guinea pig, like. Okay.
First he had me try building a line of blocks horizontally; I got to about three or four before spilling them on the ground. Then, he lined them all up, had me grab hold on either end, and bade me set them each on the table, one at a time. "It's impossible!" I protested. But he ignored me, and positioned the table just so, as if I were going to have a ghost of a prayer. Which, I didn't. The audience were appreciative, at least.
For Master Li's finale, he had to perform down in the Courtyard rather than up the stage so that the audience could (according to the emcee) "more clearly see his kung-fu moves".
·
I left after his performance, though there were still a few hours' worth of entertainment yet to come. Two Chinese ladies leaving at the same time flagged me down, and one asked, cackling, "Hey, do you know how to do the blocks?"
"That son of a bitch," I protested. "He probably started learning that trick using three blocks, then up to four, and five, and so on… But he makes me try learning with all twenty!" They commiserated a little bit; but were mainly interested in knowing whether there were any magnets in the blocks? I assured them that there were not.
Outside of the grounds, there were a bunch of arts and/or crafts booths set up. As I was perusing these, I bumped into this one German dude I'd met earlier that morning. (He'd been trying to tell me how to purchase Durian – which, I've probably forgotten more than he'll ever know about purchasing Durian; but, whatever.) He too was most keen to put the needle: "Good job, your performance tonight!" I'd not even seen him inside. Will I now be running into people all over town who saw me drop a zillion wooden blocks all over myself?
Ah, well – there's no such thing as bad publicity, so they say.
In re the Durian, it's been so damnably hot that I've been kind of shying away from them in lieu of Mangosteens and Coconuts. Now that the conditions appear to be moderating, I can feel a serious Durian jag coming on.
I did partake one Musang King…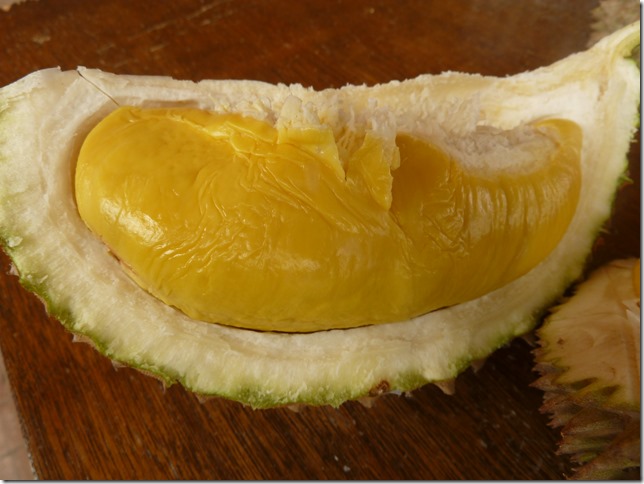 The most expensive variety of them all. And much like the one I'd tried two years ago, I found it…quite good, but nowhere near the best variety on the island — and certainly nowhere near being value for the price. It is a looker, though; can't deny that.
Went to a oil-painting exhibition. Here's my favourite one.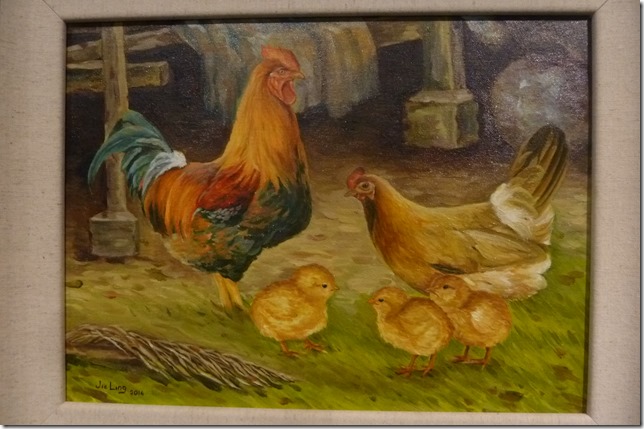 And so I say: George Town funtown! But, I must figure out a way to escape its pull and get my dimpled ass out to Teluk Bahang to do some hiking, and down to Relau to find my favourite Durian vendors from two years ago, and to spend some time in Balik Pulau, and so on and so forth. Until then, I'ma try my god damned best to avoid the heating cooking of unctuous food…