And now I'm back in Seattle. Didn't even jet-lag, somehow. (But…could somebody tell me why, with all the numerous in-flight personal-entertainment options available these days, one can't jack in to the radio communication between the cabin and Air Traffic Control?)
Only a few loose ends to report.
Monday, paid a visit to the Jim Thompson House. American architect who fell in love with Thailand during the War, and stayed on to build a Thai-silk exporting empire. His personal home in Bangkok is a mixture of Eastern and Western sensibilities. He died mysteriously in '57 (or what), and the house is now a tourist attraction. Pretty cool place. The best bits are off-limits to photographers; but here are a few shots.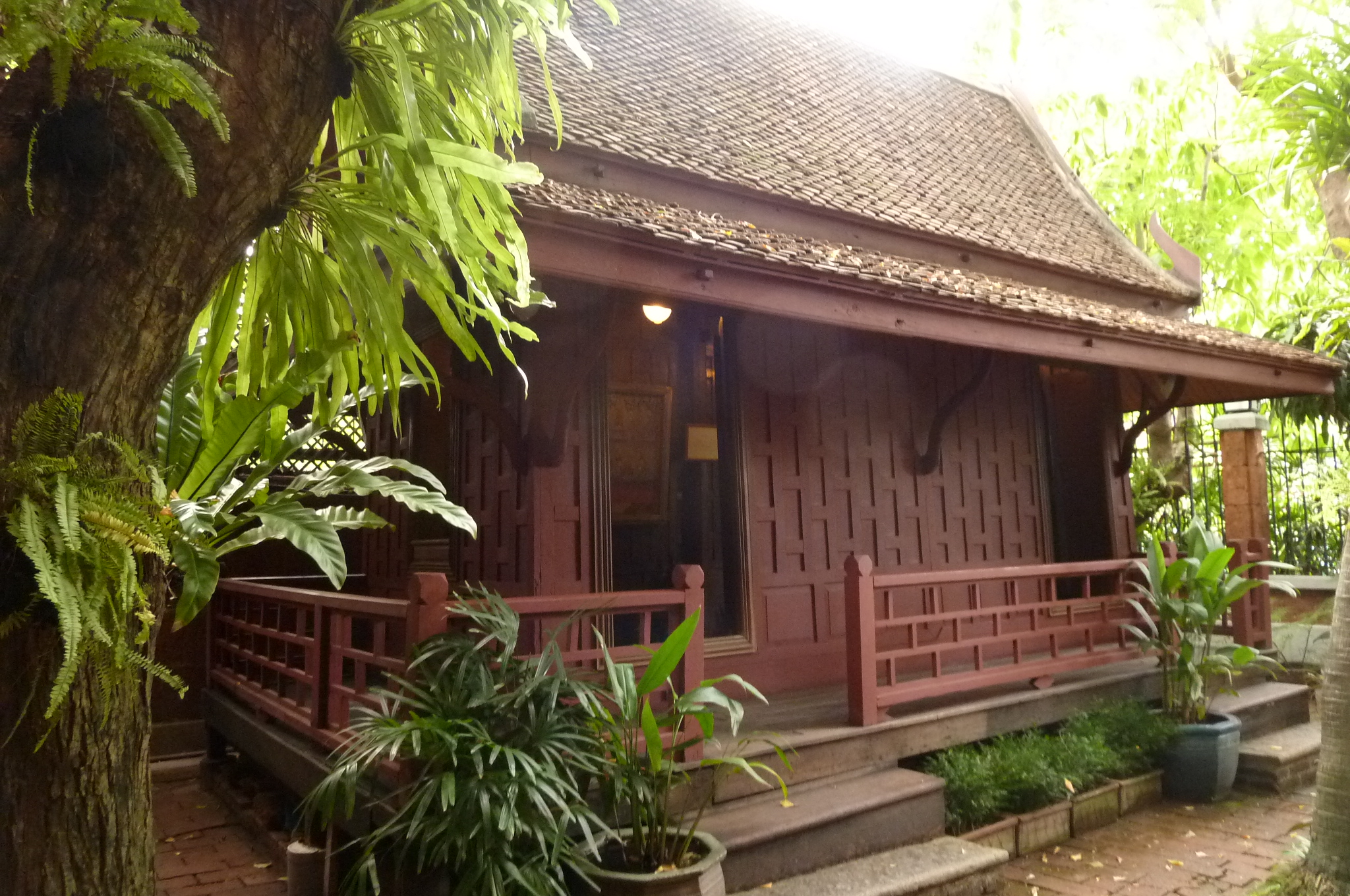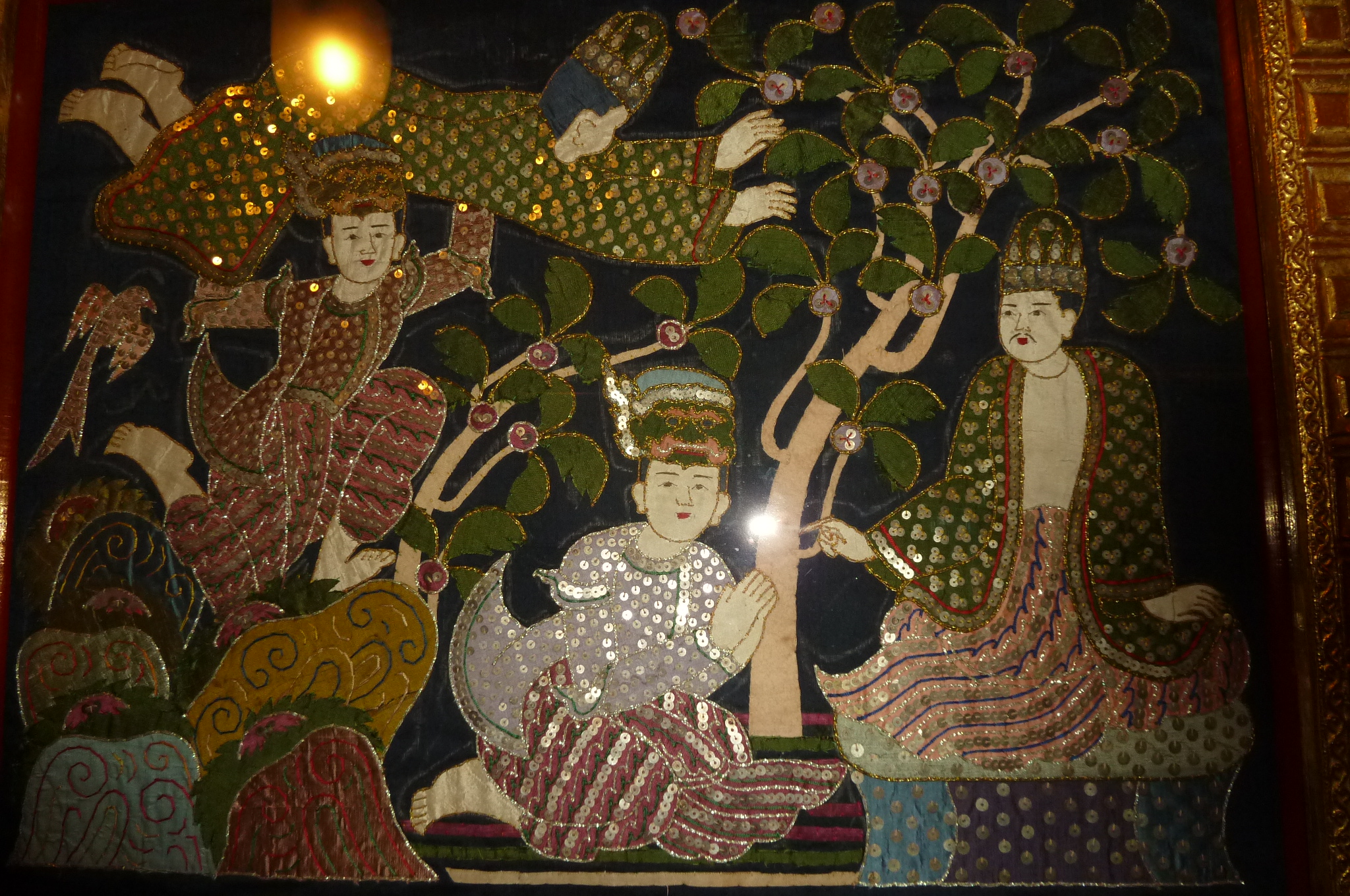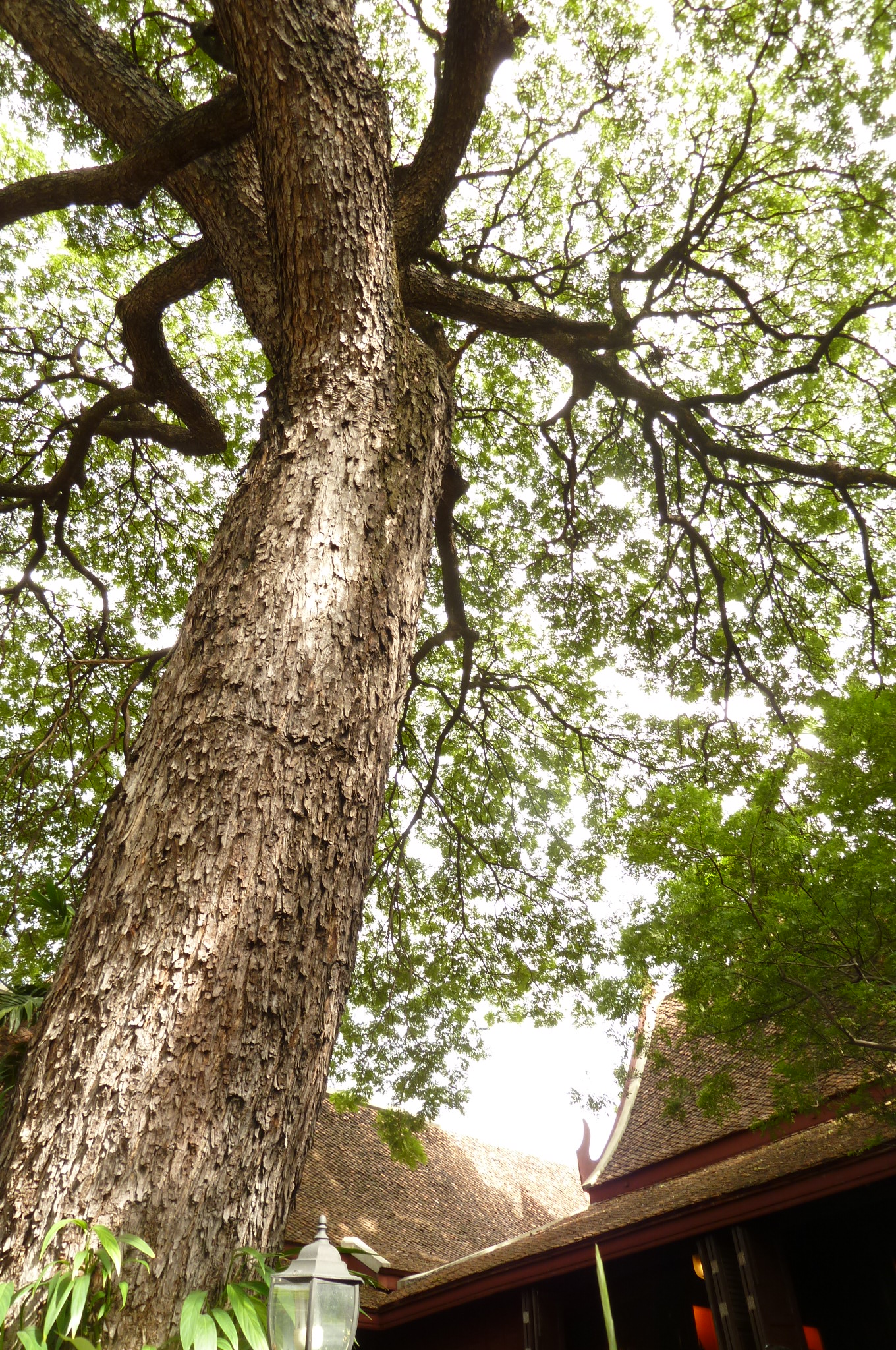 On the way down the soi to the house, a gentleman demanded of me, "What is going on here?" Seeing my confused look, he continued, "Why are you barefoot?"
"I like it."
"It's not too hot?"
"Well, sometimes it can be. But to-day is fine."
"To-day is fine?"
"Uh-huh."
Skeptically: "Are you sure?"
"Uh…pretty sure!"
"Do you need some money to buy some shoes?"
"No! I have some right here in my pack! But thanks for the offer."
As I turned to walk away, he called to my back, "You are my idol!"
"What?"
"You are my idol! Tomorrow, I am going to do the same thing, too."
So I rushed over to get a picture with him.
After leaving the house, walking down the street to the Park for my penultimate aerobics session, this sign made me do a double-take.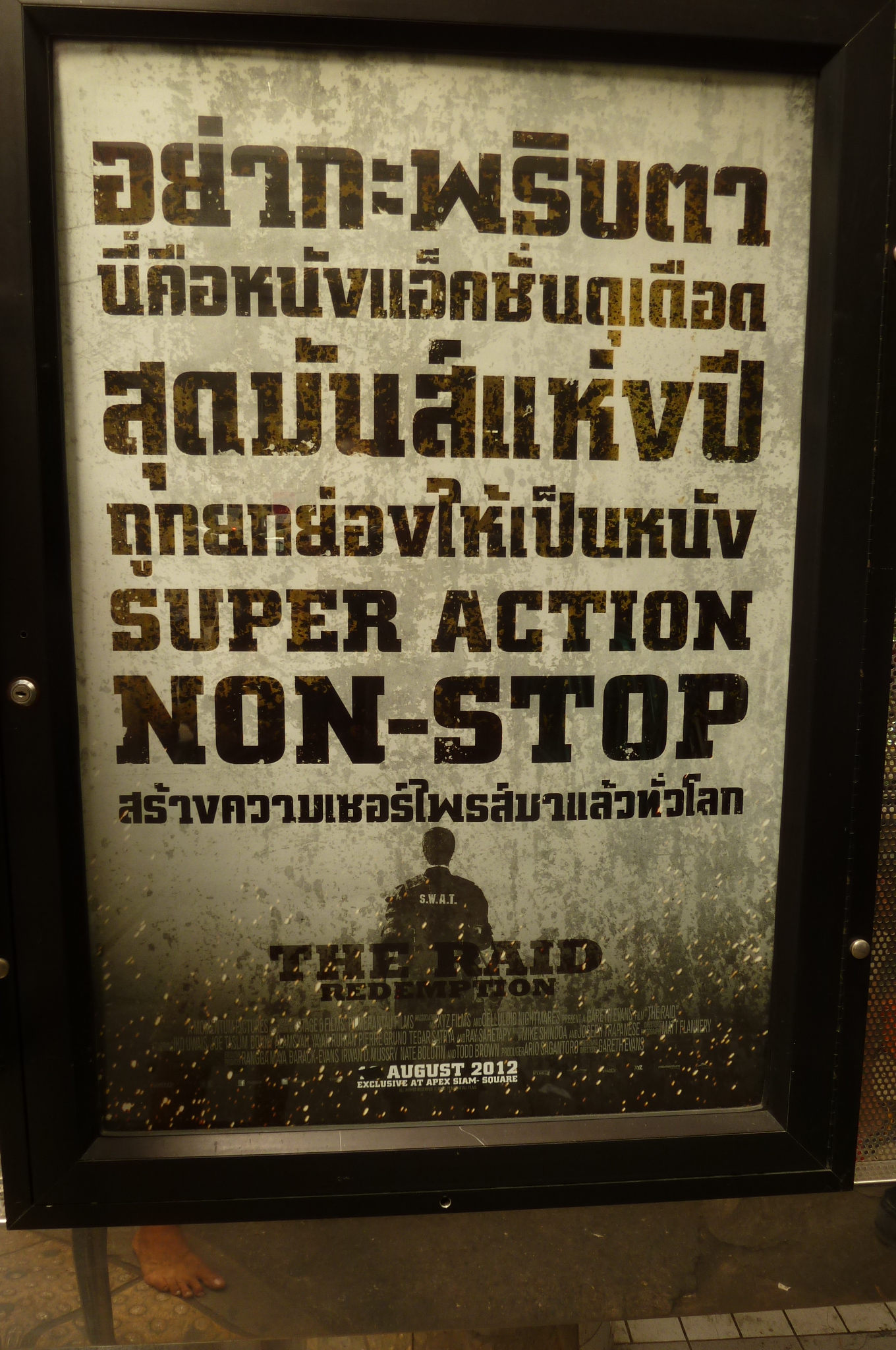 When I first spied it, it was partially obscured, and I was for some reason sure that it said, "Leper Action / NON-STOP", and thought it a most unusual topic for a movie!
Tuesday, only just hung out at my favourite place in the city, Lumphini Park. O! how do I love the crows, and the lizards, and the trees, and the dressed-to-the-nines cops patrolling the grounds on their tiny little children's bicycles, and the joggers, and the maintenance staff, and the tourists wondering what…the…fuck aerobics is all about.
Too soon, it was time for the last and final aerobics, and yet another raucously entertaining evening at De Talak. And now…gotta get my dimpled ass back to work to make me some cash-money, that I may return to Asia tout de suite.