She was supposed to have been a Christmas baby, but she didn't even wait 'til the Solstice. Nah, the newest addition to the farm popped out on the fourteenth day of December.
That's grandma Suzy, whom we milk twice daily, on the right; and new mom Ellie, who frequently harasses us while we milk her mother — and whom we'll soon be milking twice-daily as well — on the left.
And here's the little one, the day after birth, already capable of an outright, full-on, ol'-fashioned, down-home gambol.
You can see the look of concern on the elders' faces. In fact, Suzy was downright agitated to be taken away from the baby to perform milking duties.  First she was continually looking up pasture to mother and baby, and mooing her head off (note that I had never once, in five months' time, heard her moo before).
Then, when we got up to dump the milk pail, she shat, and shat, and pissed, and shat some more, though virtually nothing was coming out — just enough to prevent us from cleaning up and getting back to milking duties. (Not, apparently, realising that the more she delayed us, the longer she'd be kept away from the baby.)
Finally, we were able to finish milking, and she didn't even wait around to be brushed; instead lighting out in an outright, full-on, ol'-fashioned, down-home gallop to check in on her brand new granddaughter.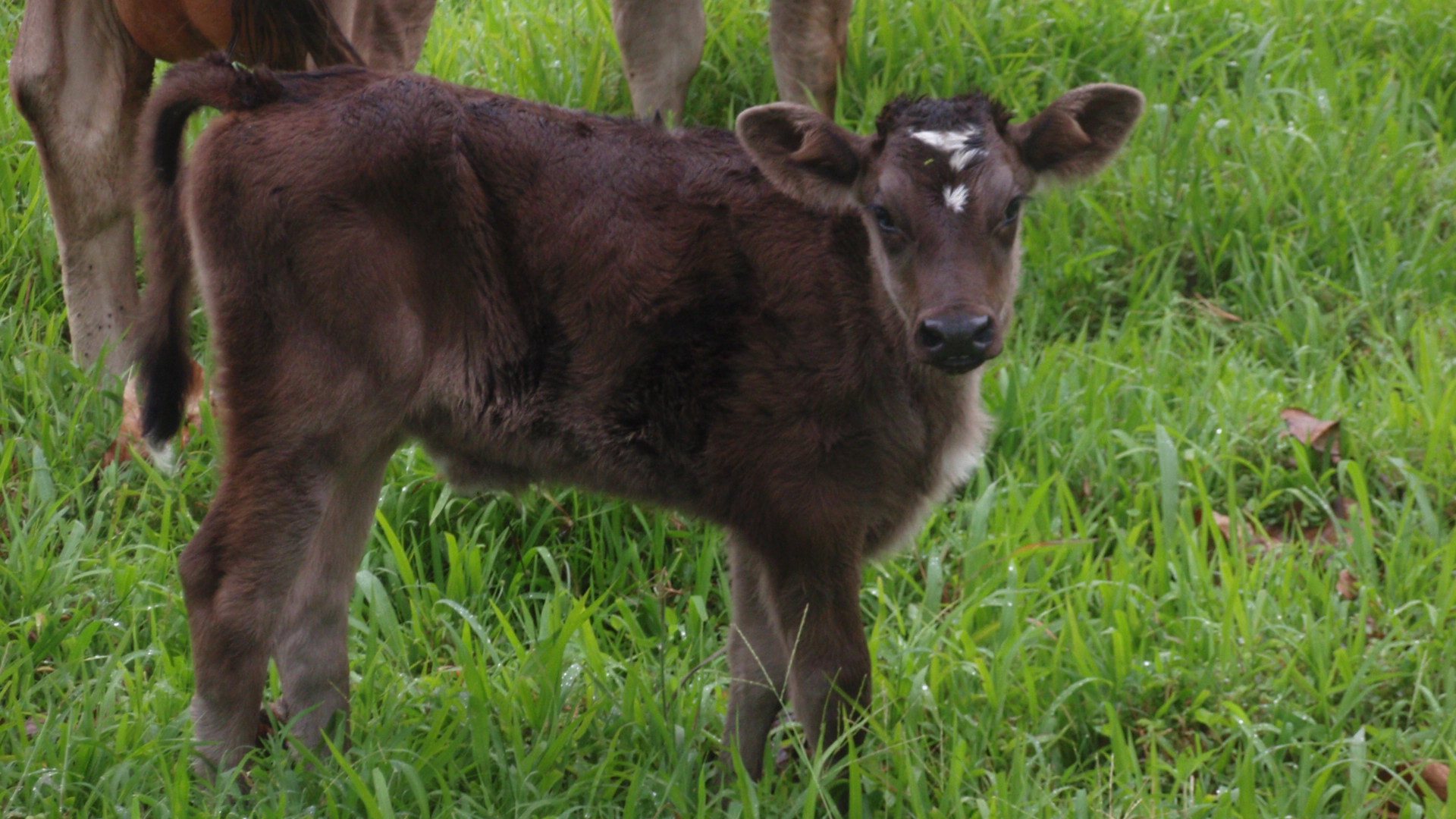 And here's baby just day-before-yesterday. As one can see, she's got her mother's what-the-fuck-you-lookin'-at? glare down quite pat indeed.