[dc]A[/dc]nd if this isn't the trippiest, freakiest, weirdest, wackest, most tantalising, most spookiest, most stone-cold compelling spectacle you have every laid eyes, then, truly do I bow down to your dimpled ass in mute admiration, because you are the party animal of all fucking times.
·
It's like I been saying: the monthlong Hungry Ghost Festival started off with a bang, but then after a week or so, went into hibernation. I thought they'd wrapped it up and tied the bow, and (truth be told) was a bit disappointed. But then, middle of last week, buncha flags started appearing everywhere, so I figured something must be brewing.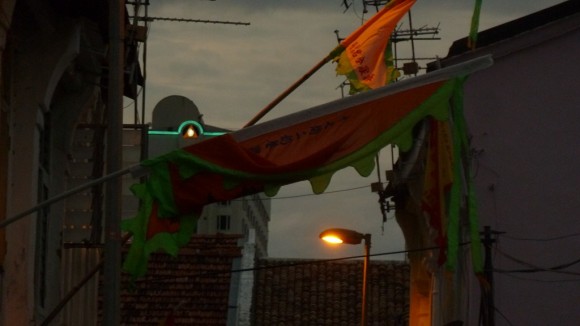 Next thing you know, all the streets are clogged with cherry-pickers crawling around erecting huge tents all over town — into which are being built gigantic shrines loaded with offerings…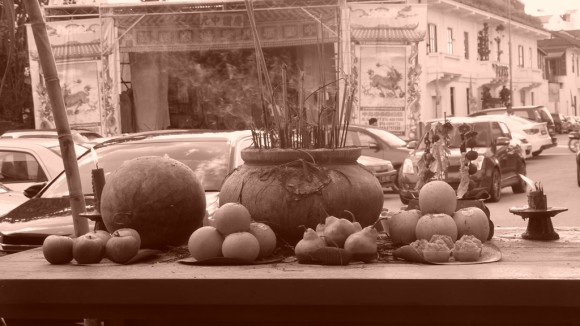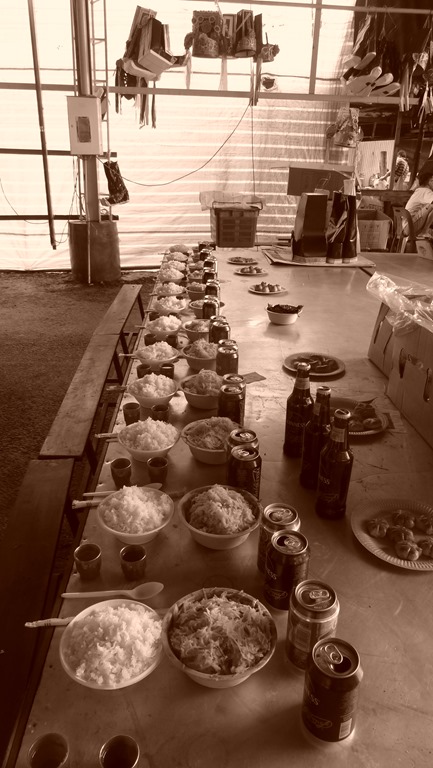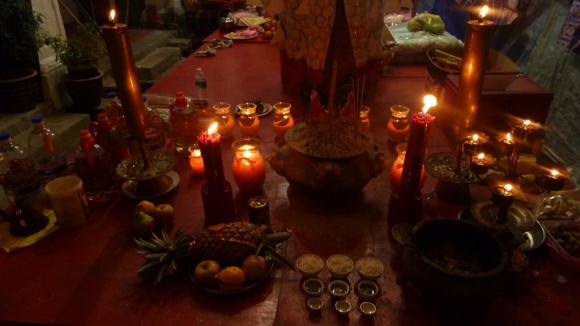 ·
…and effigies…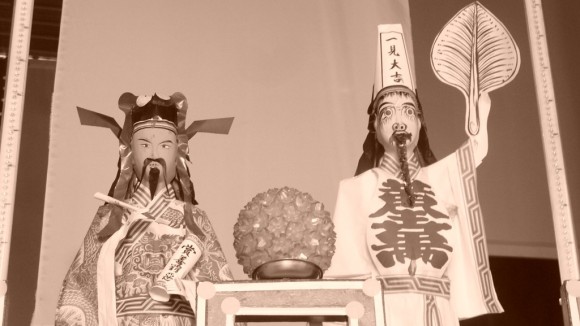 ·
…and castle walls…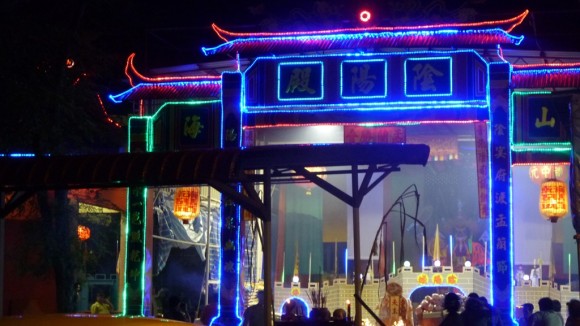 ·
… and big, scary demon-dudes where the Buddhas should be.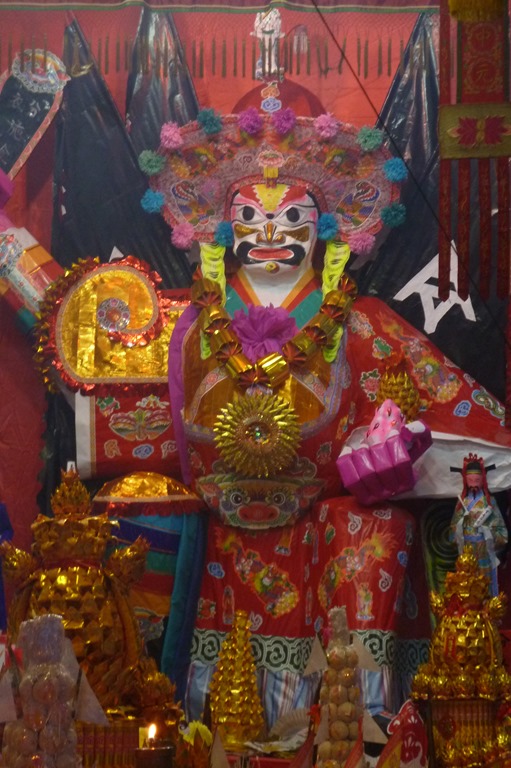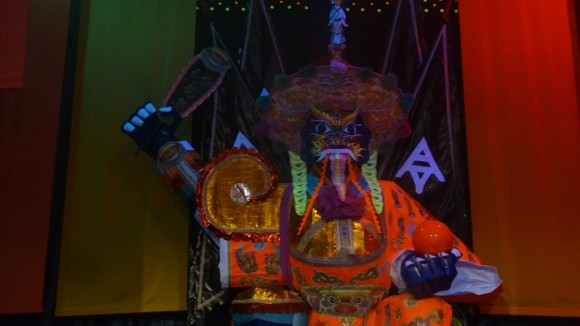 I think the latter are going to be put to the torch at midnight on the twenty-fourth. We all know the Chinese invented fireworks (which they've been blowing off every night this week, even during the middle of soak-ass rainstorms), but it's not only that – they love to burn anything and everything they can get their hands on.
From incense, to candles, to huge Joss Sticks and massive bonfires…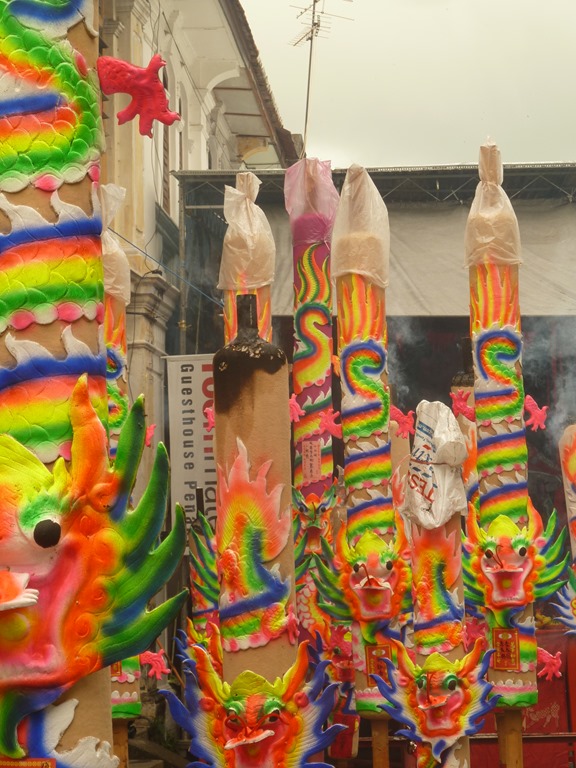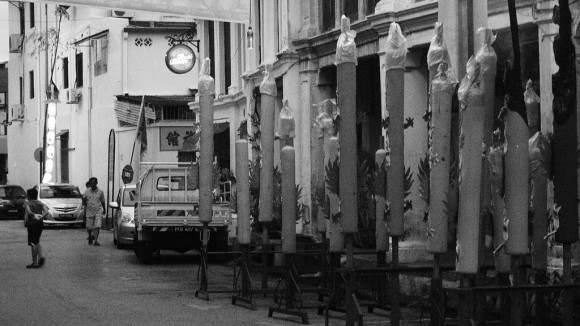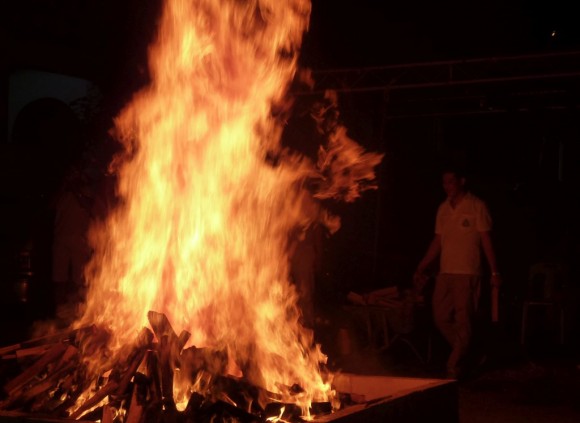 ·
…to big mounds of tickertape right out in the middle of the street – POOF! – it's fucking up in smoke in the blink of your one good eye.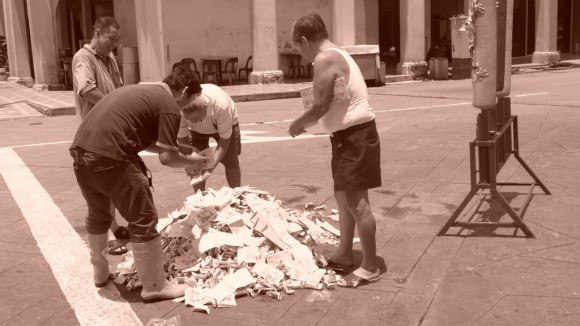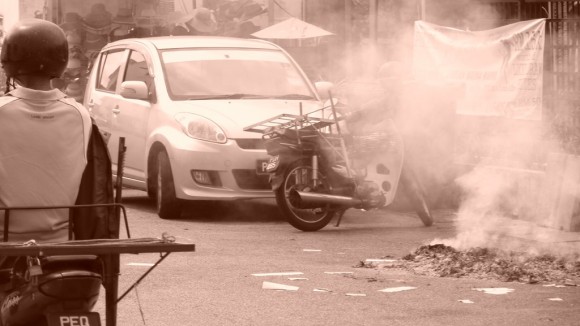 •
The night-time Chinese Opera performances have returned, too.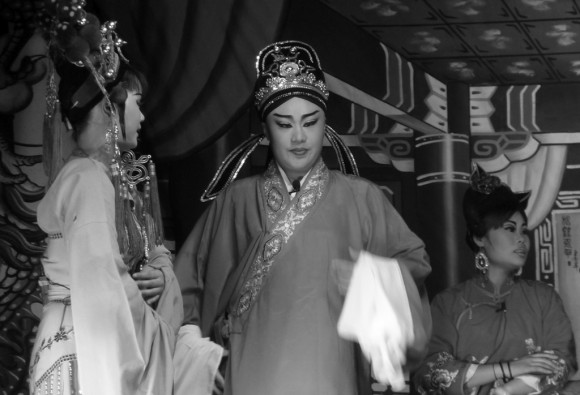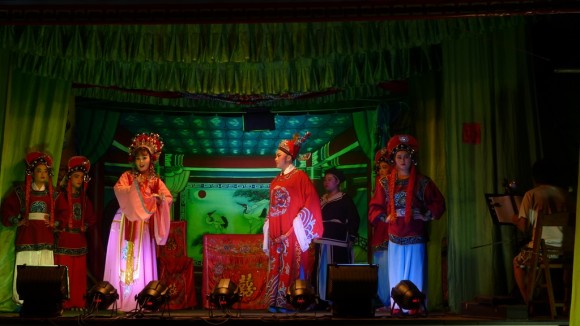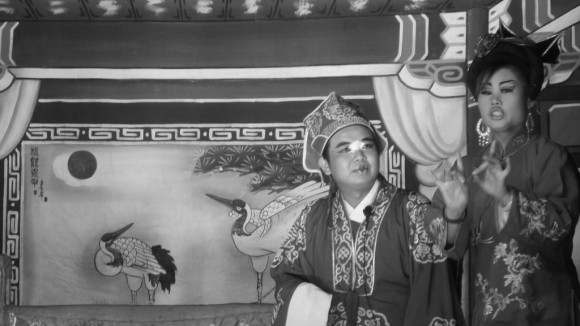 Heh, I surely cannot be the only human person to have immediately, upon seeing that backdrop, begun singing…
It was a cold night
And the snow lay 'round
I pulled my coat tight
Against the falling down
And the sun was all
And the sun was all down
And the sun was all
And the sun was all down
There was some Puppet Theatre as well, but the only one I saw was over on Carnarvon — a pretty noisy motor-traffic street in that area — so I didn't stick around long. Now, there's even been a stage set up about forty paces from my hotel. Here we're being treated to Chinese Pop singers of both the male and female stripe. These performances are all going on nightly at multiple locations throughout the city.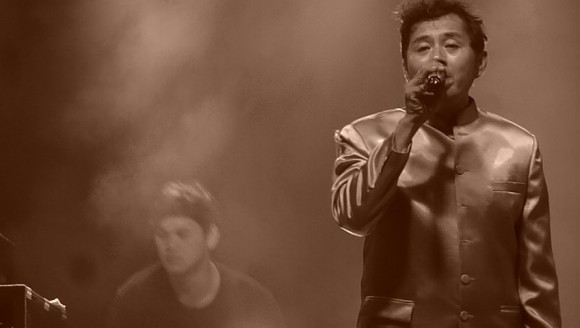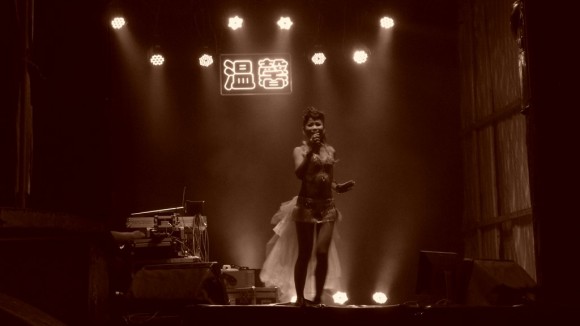 •
And as for the purification ritual (or whatever it was) with which I opened this despatch…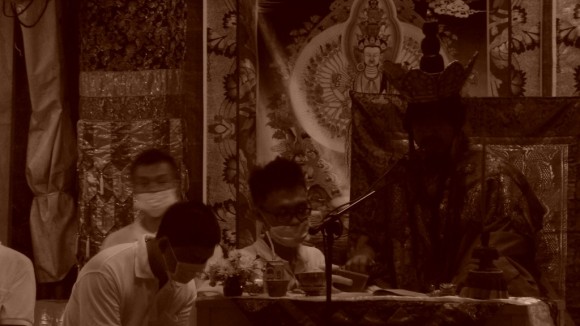 I can't stop thinking about it. Just stumbled upon it, wandering around at night, and not even 1,000% sure it was related to the Hungry Ghosts – though of course I assume it was. Don't really know what to say about it, apart from: it's maybe the trippiest, freakiest, weirdest, wackest, most tantalising, most spookiest, most stone-cold compelling spectacle I have every laid eyes.
Jesus, what can you say about the Chinese and their crazy festivals? It's an overused, worn-out, washed-up turn of phrase – but let me borrow it anyhow: If the Chinese had never existed, we'd have had to goddam invent them. Actually, considering how variegated and sustained this festival, I might even say it's been more entertaining than the Bangkok Chinese New Year – and there are still about ten days to go. Here's a clip from last night – dig those groovy dance moves!
•
[dc]S[/dc]o far as the GTF is concerned, the photography exhibits have mostly been late getting off the ground, but the other visual arts have been asswhack-crackerjack – although they're flung out not only all around town, but all over the island. Here follow some of my favourite pieces (will be uploading many more to the Flickr page). But first, a delightful number from the second Konsert Kopitiam (held weekly throughout the fest – in re the spelling, "kopitiam" is Malay for "coffeeshop", and Malaysian English very frequently replaces Cs and Xs with Ks…) – a band comprised of three Malays and a Chinaman, performing mid-century American Jazz and Country standards.
•
From Project 9, a set of nine Basquiat-esque paintings, each inspired by a different poem.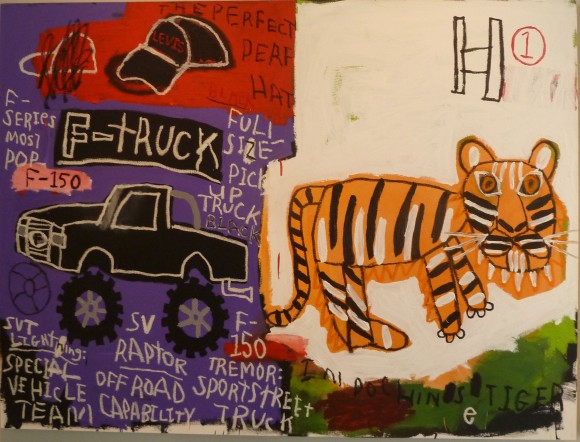 •
From Chinese Zodiac, a series combining each of the zodiac's animals' heads with human bodies illustrating each person's sign's predestinated character traits.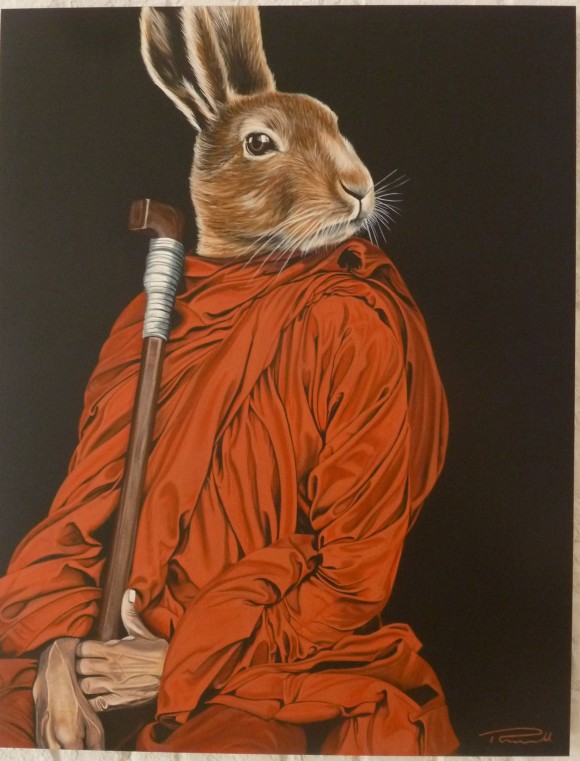 •
From the Balik Pulau Art Society's group exhibition.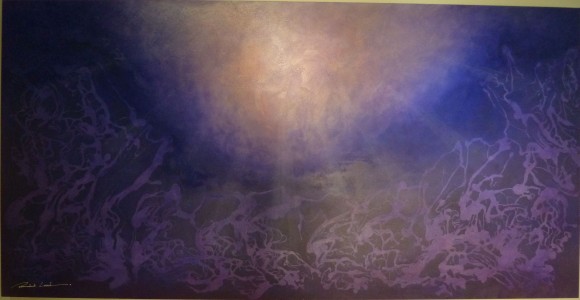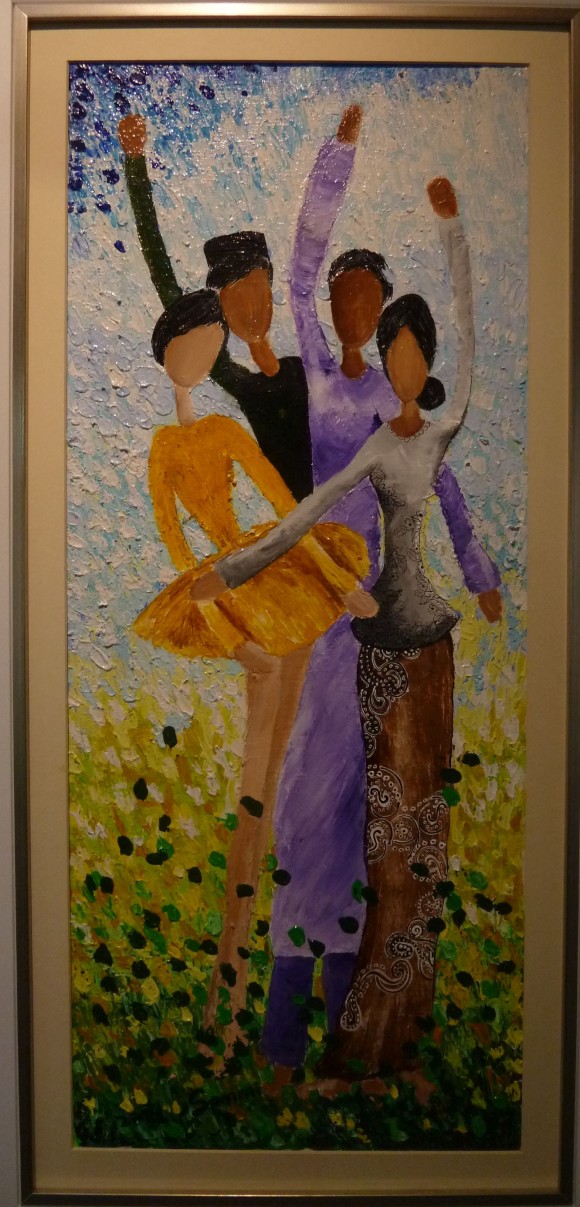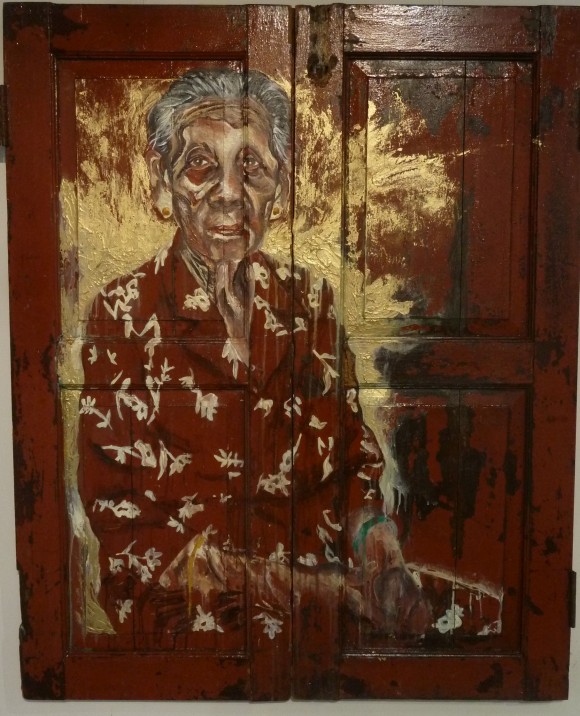 •
From Boria: A Passage Through Time, a historical display of Penang's parody theater scene. I'm such a sucker for those old-time photos!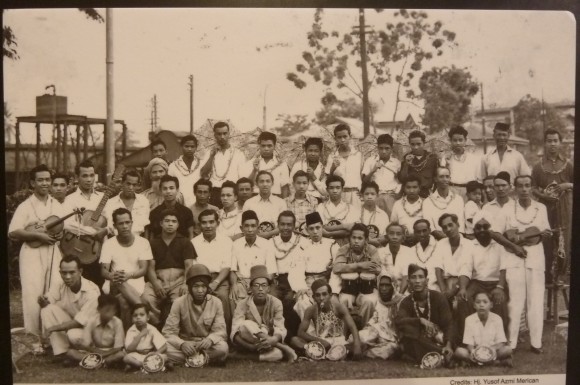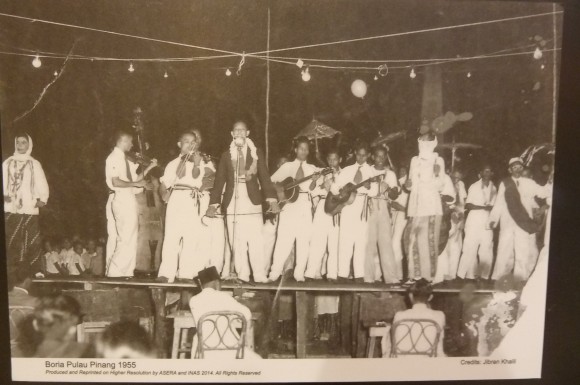 •
From Mission Blue, an eye-popping three-artist show dedicated to Indigo.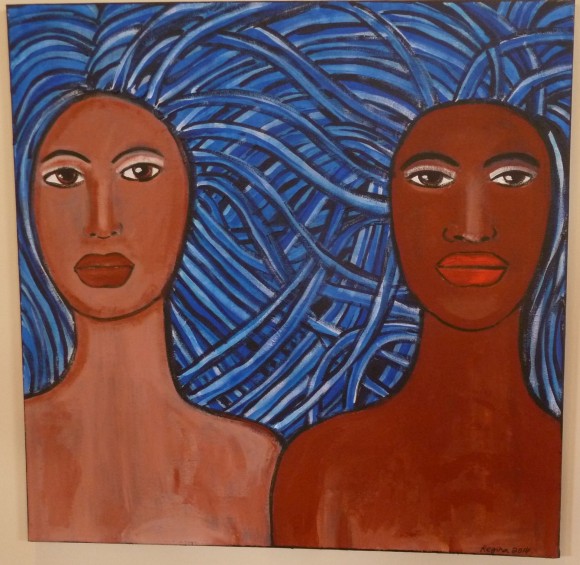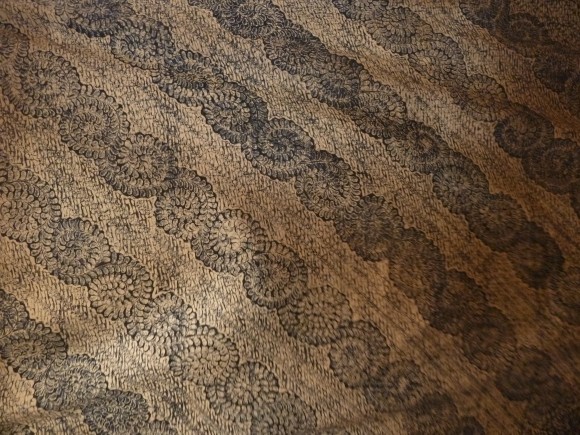 •
From Trading To Extinction, an expose of animal trafficking from photographer Patrick Brown. I don't quite agree with his analysis, and the show is very depressing — but there are some incredible-looking shots.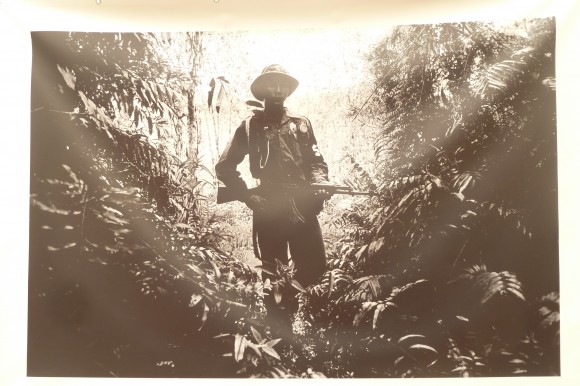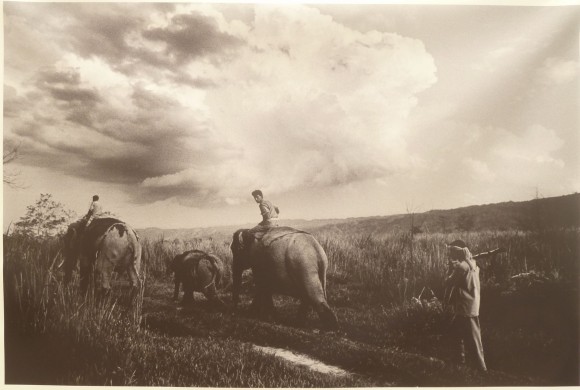 •
From Tuko Iho, an exhibition of Maori carving and weaving works. My Promise to you: You can always count on Durian Apocalypse to bring you the finest in aboriginal NSFW figurines. (Where's fuckin' Jesse Helms when you need him?)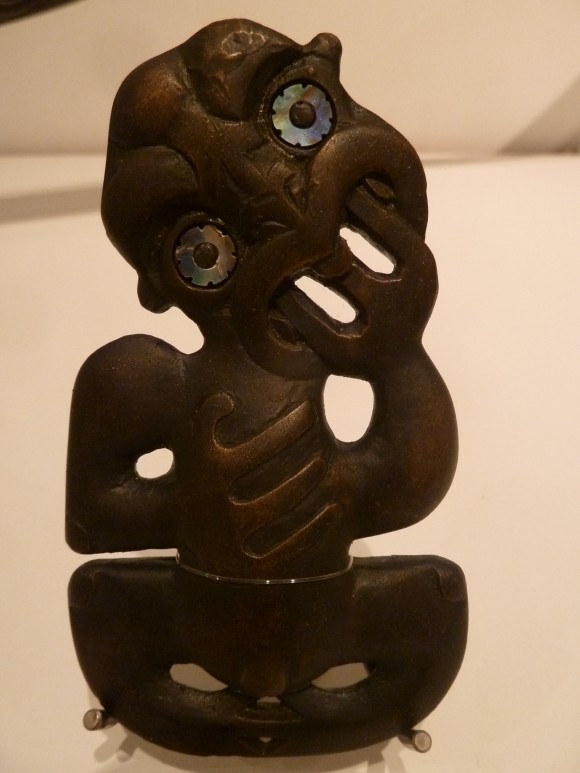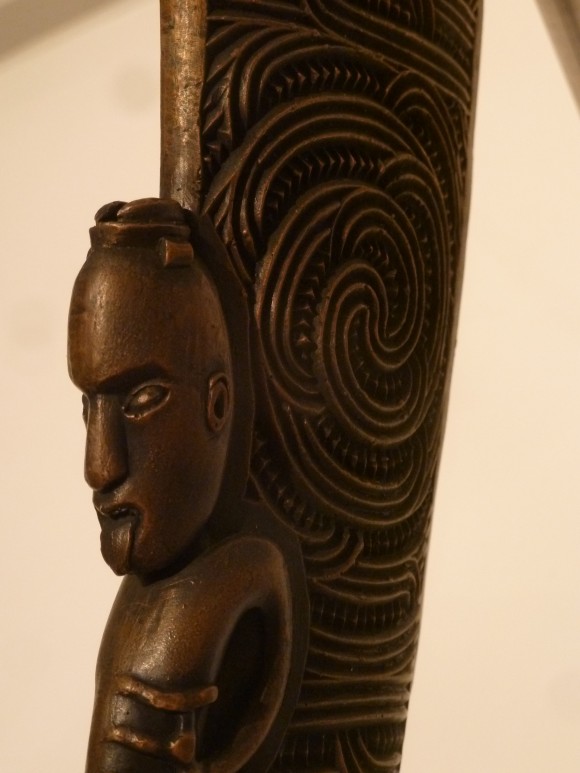 This show is set on the USM campus, about an hour's bus ride out of town. Not only was it well worth the trip, but the campus mosque has got a magnificent prayer call. Can't say that it's as wrenching as the Kapitan Keling mosque's, but it's certainly quite wonderful in its own way.
•
From Homecoming, by artist Christine Das (another long-but-worth-it bus-ride required for this show). Born and raised up in Penang, she went away and got famous, and has returned home with this spectacular solo show. These pieces are quite large — you can't believe how amazing they look in person.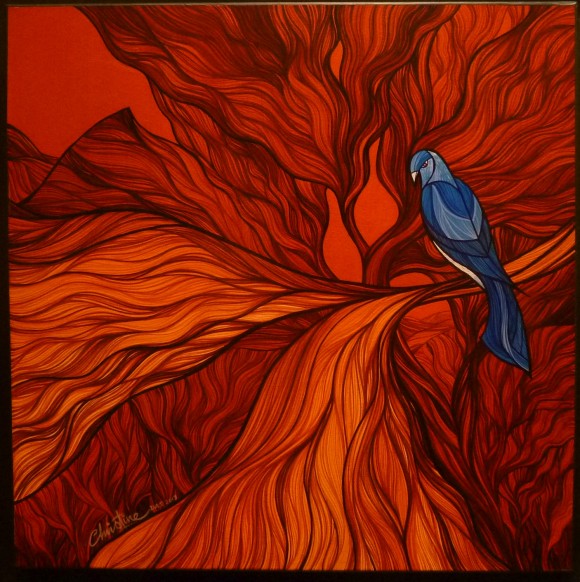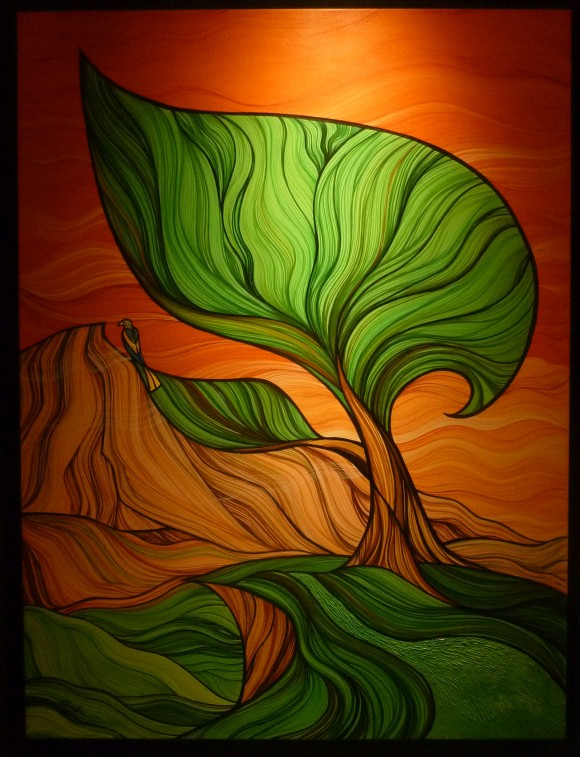 •
From a side-wing of Fall Into The Sea, a multi-artist mixed-media meditation upon life on an island. Pretty sure these side-pieces were not part of the show; in fact, I think they may actually have all been done by children…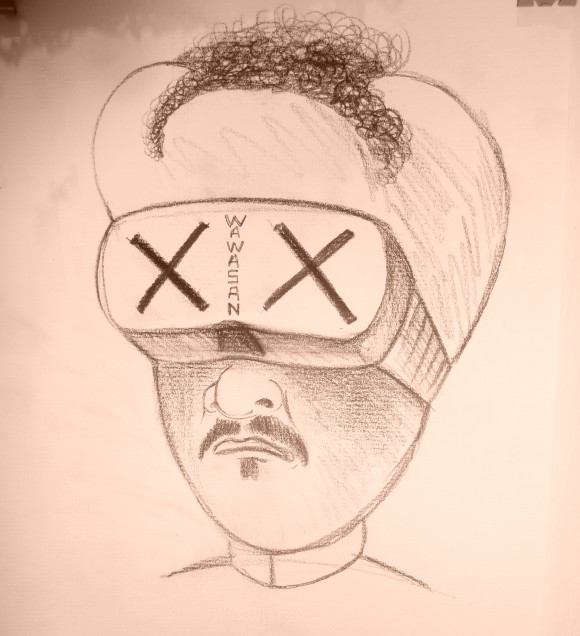 •
So you can see that the island's got talent in spades. But, as usual, the most jaw-dropping artist of them all turns out to be Mother Nature herself. Have a pleasant tomorrow, y'all!