[Written Friday, March The 9th, Afternoon]
Nong Khai, yet another wonderful little town in which I've spent far more time that I'd ever intended. Tomorrow, will be moving on to Phimai, before (I'm thinking) a quick jaunt to Bangkok to check on the Durian situation and pay homage to Lumphini Park, before scooting off, finally, to Angkor Wat.
Yesterday, paid visit to the main city park, about an hour's walk from the Guest House. On the way there, passed these guys unloading this gazebo…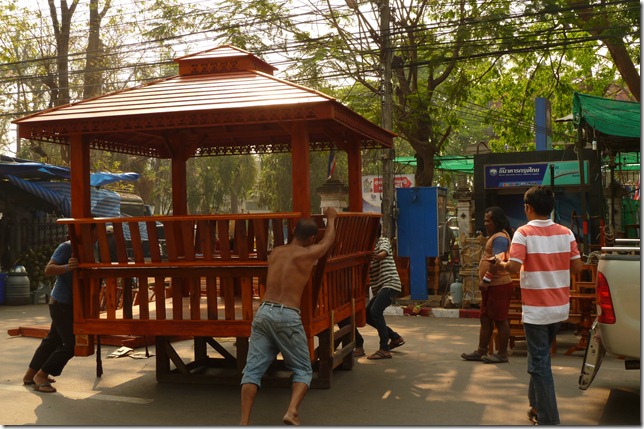 …from the back of this pickup truck.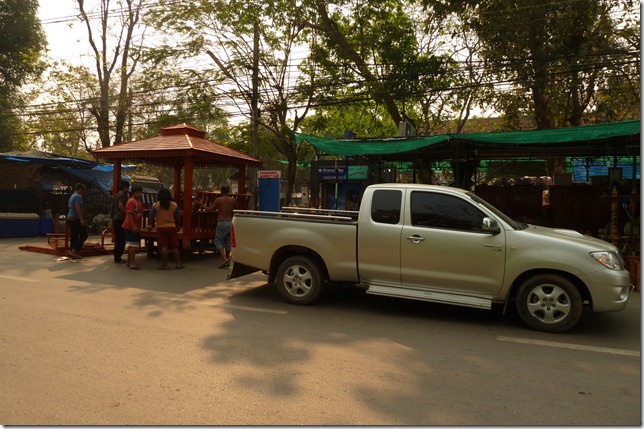 They came pretty close to dropping it – but were at last able to prevail.
Located right next to the park, yet another extraordinarily beautiful and  surprisingly well-maintained temple.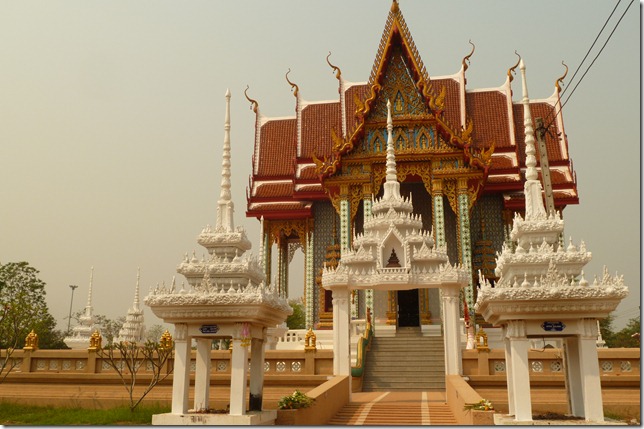 Unique Naga feature du jour: neck raised up, rather than resting on the railing.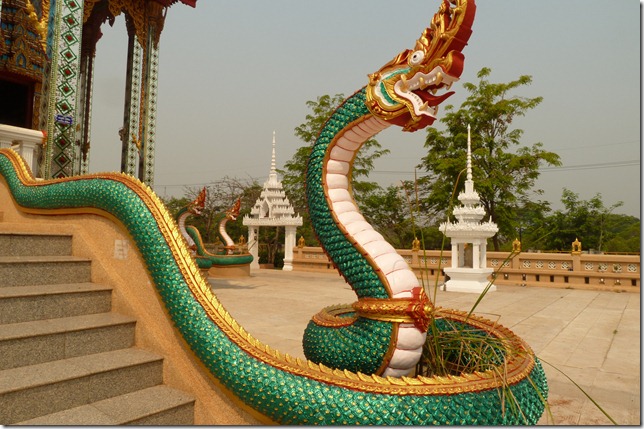 I'm telling you: every single temple's got something different about its Naga. Pretty fantastic. Inside, the mural scene was of quite excellent quality.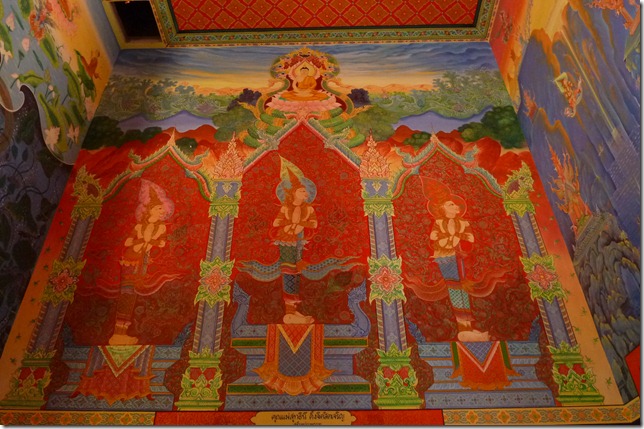 "But-but-but," I hear you wondering, "what about, wasn't there any kind of a giant golden chicken anywhere?" Friends, would you believe two giant golden chickens, guarding the front gate?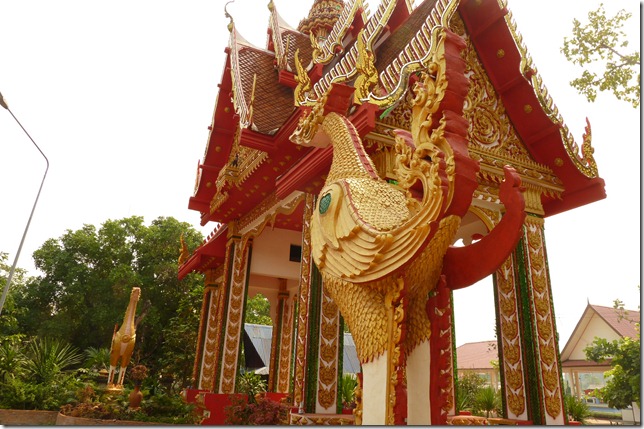 Holy god damn moly, this was one of the best temples yet!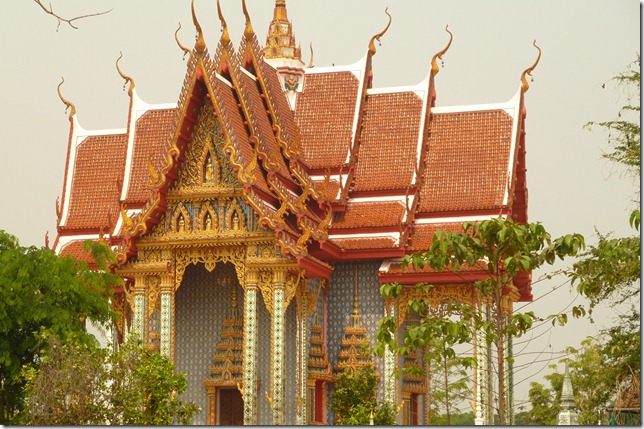 The park was pretty nice, though almost entirely deserted. Was by this time getting quite hot, too. We topped the mercury off at 104°. That's frickin' goblin weather, right there. (Er, goblins like it hot and humid, right? Or…do they live in caves?)
At nights, when it cools down, I go in for juggling right there overlooking the Mekong. Around the same time, these kids show up and haul this barrier thing out from under the stairs leading down to the river to use for to doing skateboard tricks with. Gotta say, it's pretty mesmerising watching them take their turns.
To-day, Friday, was perhaps my laziest day yet! After a morning trip to the market, I just hung about along the River Walk all the day. Reading, juggling, eating fruit, watching the clouds roll in, reveling in the breeze. Thunderstorms are in the forecast for tonight – me anxiously awaiting.
I'm about one hundred pages in to Christ Recrucified, and it's very, very good. Even though The Last Temptation is one of my fave movies, I'd never bothered to read the book; so wasn't aware that, apart from being a great storyteller, Kazantzakis was a wonderful wordsmith. Such lovely prose, and effortlessly sliding betwixt comedy, drama, suspense.
Kind of fascinated, too, with the translation from Greek. The translator uses words in contexts in which I've never before seen them used in English – and yet they seem to be precisely the correct choice. I should wonder, is it truly possible to be so fluent in two languages as to be able to use them both as if they were both one's native language? Apparently it is possible. Huhn, are there people who look for books based not upon by whom they'd been authored, but by whom they'd been translated? That would mayhap be kind of a fun avocation.
I've noticed that there seem to be a greater variety of lizards and of birds here in Nong Khai than in anywhere else I've yet visited. Luang Prabang is still tops for the butterfly varieties – though I did see a winged here which I thought could have been either a very large butterfly, a very small bat, or possibly even a hummingbird. Wish I'd gotten a photo of that mofo; instead, we'll have to settle fora photo of this mofo.