In most countries, the locals are willing to tolerate requests to line their dimpled asses up for a photo-shoot (though it's not uncommon for them to vehemently decline). In India, however – and especially here in Amritsar – it's just the opposite: The second you pull out your cam-damera, you're set upon by hordes of would-be stars of screen and/or stage, eagerly requesting you to shoot them up right. Here follow some fine examples (note that, excited as they are for you to capture their shining selves, they as often as not effect a tough-guy, no-smile posture).
•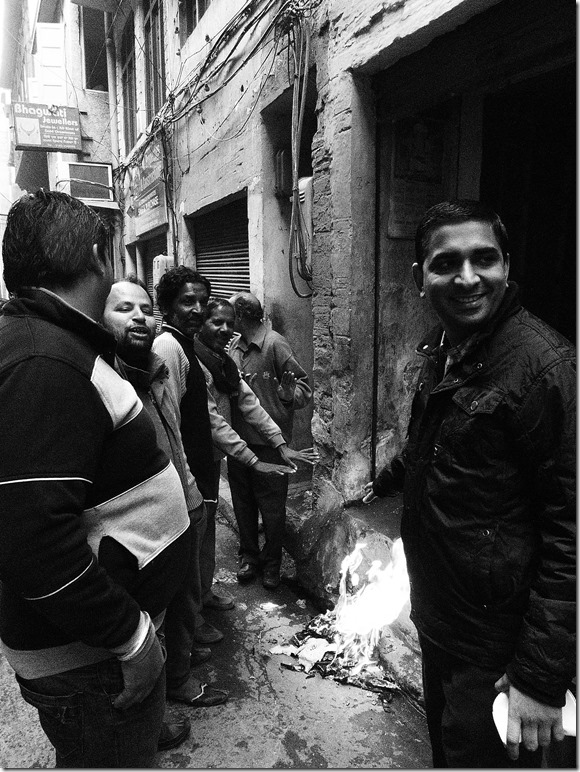 •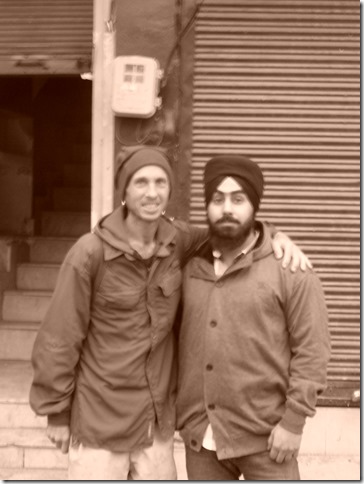 •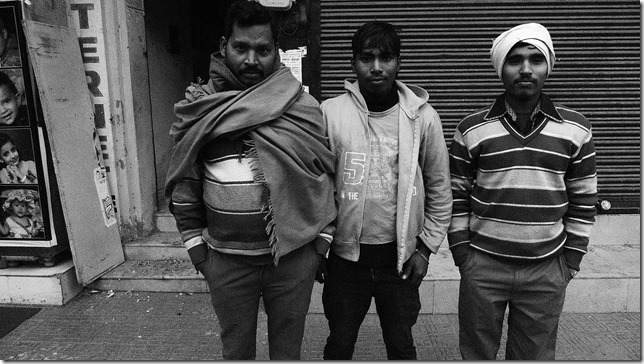 •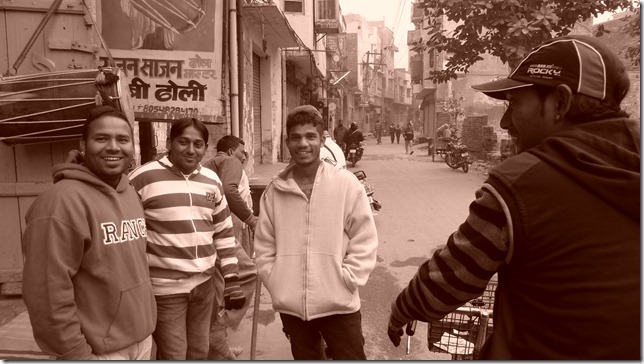 The above gentlemens were disdainful of my lust-bordering-on-obsession with this-here sign, and were quite certain that they themselves would make a much better photographic subject. Not sure I agree, but, there you are.
•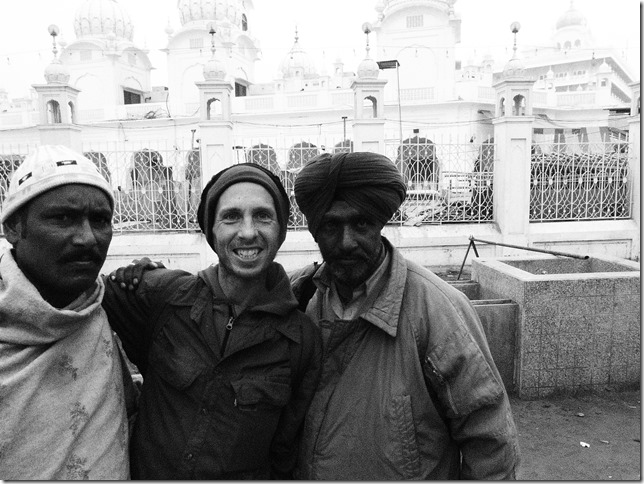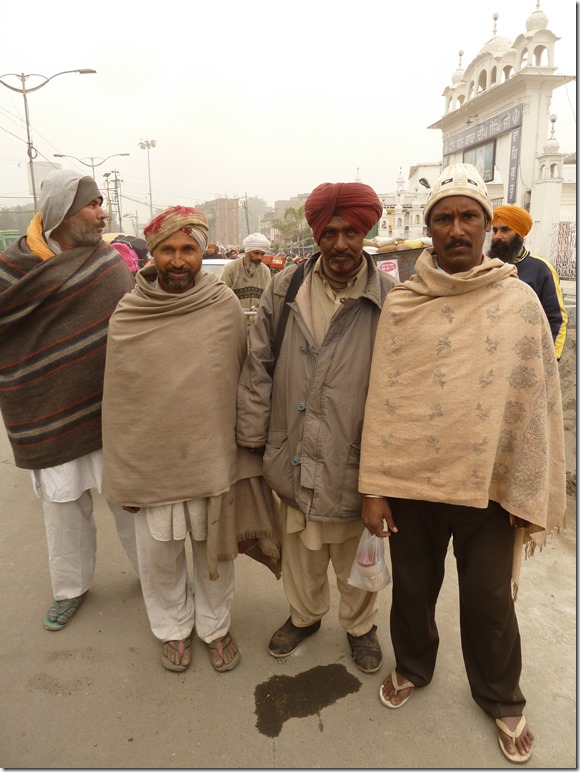 And this gentleman (in the purple turban) wrote down his address and requested me to post the prints to him. I duly found a shoppe and got them printed out, but his goddam handwriting is too illegible for me to make sense of; so I'll need to seek some assistance if I am to fulfill his request to its completeness.
•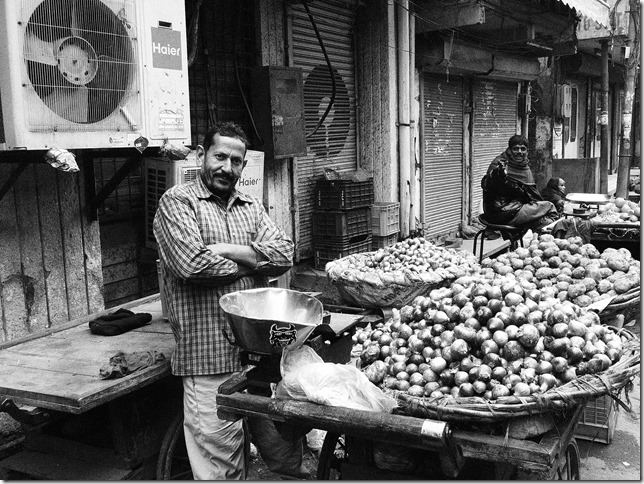 •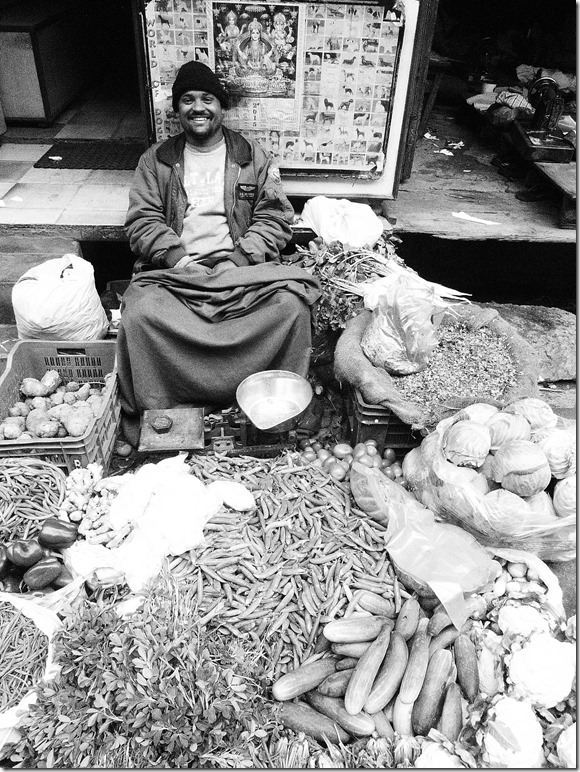 •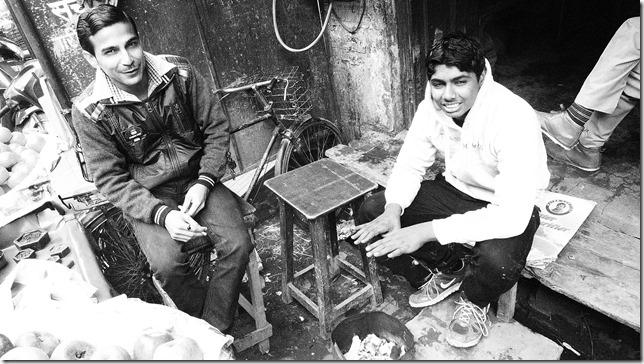 •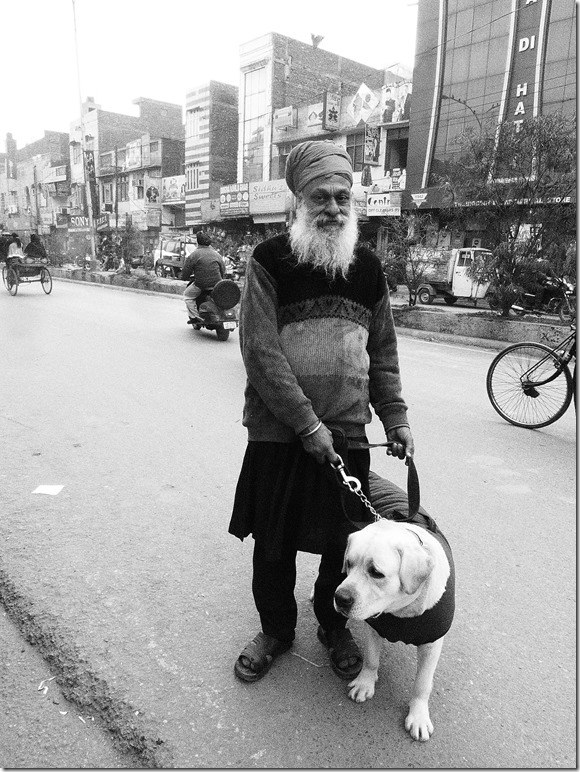 This very friendly fellow reports that he brought the dog from…some other country. For the life of me, though, I can't remember which.