[dc]E[/dc]very time I roll into Butte, Mark Ross' eponymous 1992 long-player – one of the finer Agit-Folk albums upon which you'll ever lay your ears – lodges itself into my noggin'; and there it remains ensconced for the duration of the visit. It's perhaps fitting, then, that the Montana Folk Festival, now having completed its sixth iteration, has become my concert-going highlight of the year.
I sang its praises twice before (here and here), but it seems to just keep getting better. It can't, of course, match the breadth of Folklife's four full days of musical mayhem; but the spine-tingling moments now arrive with such plenitude to have the former out in front, by a nose or two, of the latter.
From the ear-splitting roars greeting Bernard Allison's Fest-opening guitar pyrotechnics; to the Global Dance Party erupting at the conclusion of Granite Street's penultimate set, from Ethiopian phenomenon Fendika; and so many in-between; the audience/performer feedback loop drove the energy again and again to dizzying heights. Maybe there's something to it: that Montana mountain air to which the artists throughout the weekend made reference.
Over at the Flickr page, hundreds of photos are ready and waiting to be viewed. But in addition to the usual photo and audio documentation, took a goodly quantity of footage this year; which we'll gather up here, to keep everything neat and tidy. Here's to it. (Hint: the
First up, closing out the Dance Pavilion Friday night; a live experience as thrilling as any in recent memory, from the eleven-piece Boston-based Ethiopian Funk outfit Debo Band.
Saturday began where Friday left off.  After boggling at the beautiful costumery adorning the Git Hoan dancers…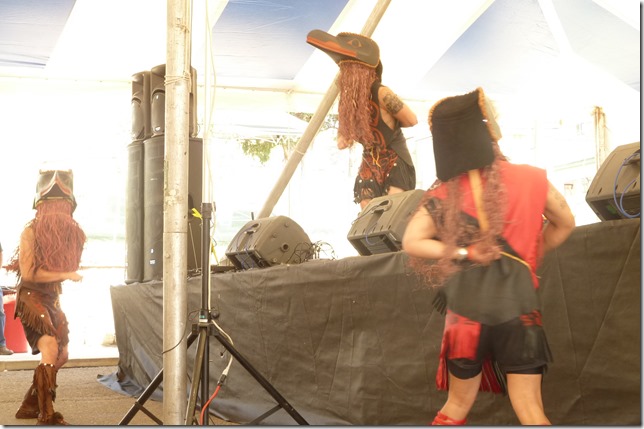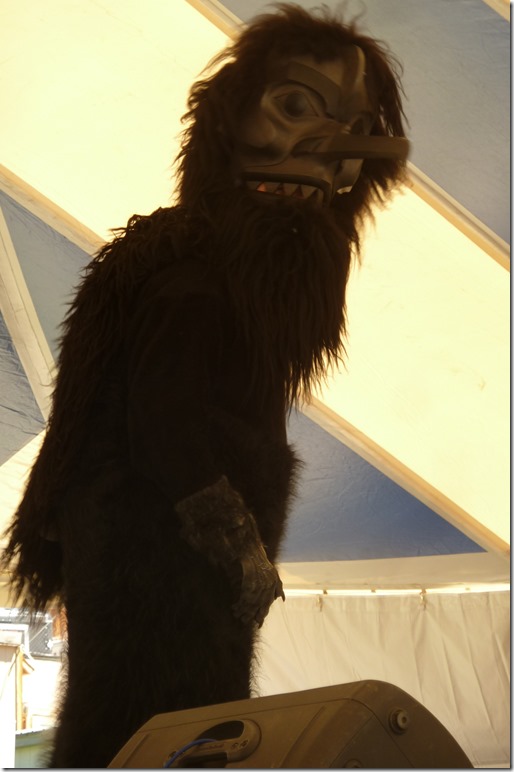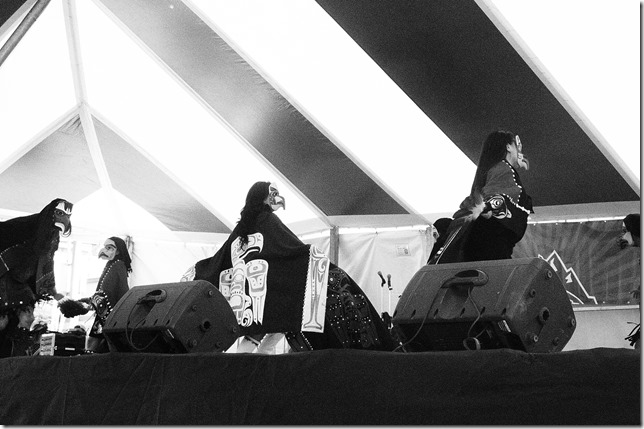 …it was right back to the Dance Pavilion, for the high-powered Polka-slash-gymnastics stylings of The Polka Towners. There is no chance whatever of watching this clip without a mile-wide grin erupting across one's face.
More subdued, but no less entrancing, were the stunning sounds threwn out of Wang Li's mouth harp. How the Hell does he do this?
After a fine Irish set, and some more wonderful costumes, this time Tibetan…
…it was time to head back to the Dance Pavilion for a second Ethiopian smash-'em-up throw-'em-down.
Holy crap!, what a great band.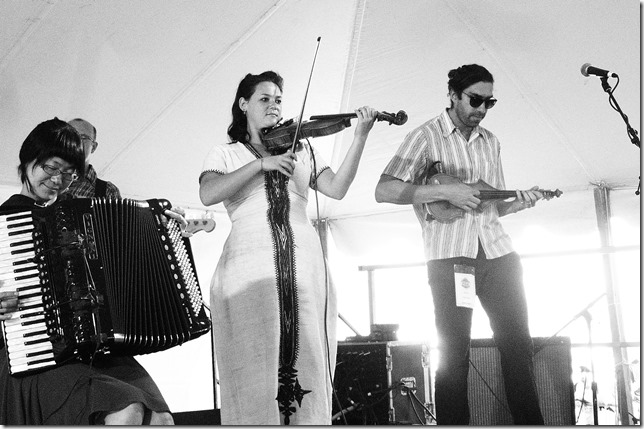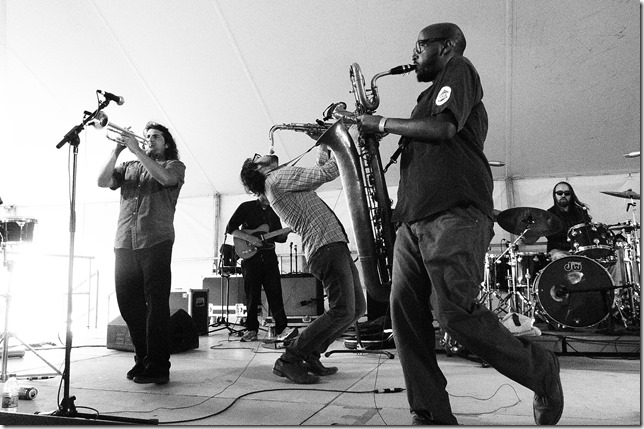 Saturday's set even included a guest appearance by what may have been the entirety of Butte's Ethiopian community.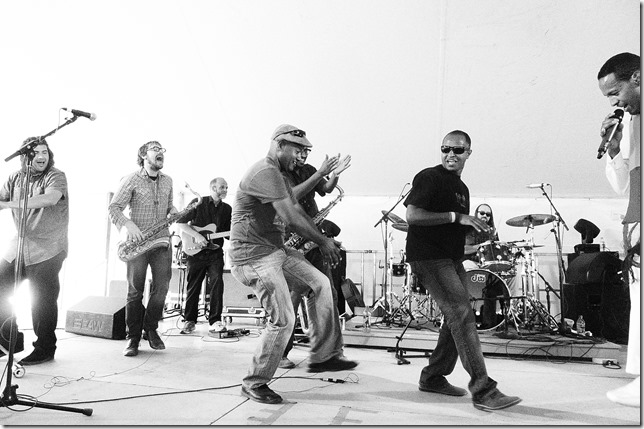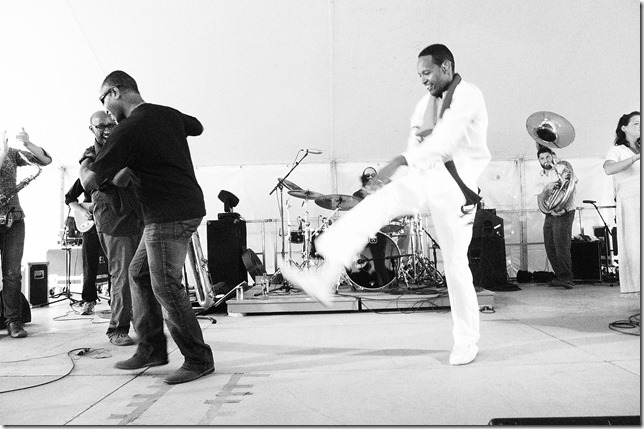 Still at the Dance Pavilion, The Mamou Playboys' propulsive Cajun sounds couldn't quite keep pace with what had come before – but was also a very long way from being a slouch. Closing out Saturday's festivities, Grupo Fantasma could keep pace.
Starting at a high level, and ramping up from there, this remarkable Salsa band (with an absolutely shredding guitarist) doesn't take a back seat to anybody. By the time vocalist "Kino" Esparza pulled an audience-member up on stage to dance with him, there was no turning back. A line of not only girls, but men and children as well, then proceeded to invite themselves on stage to shake their booties in front of god and everybody.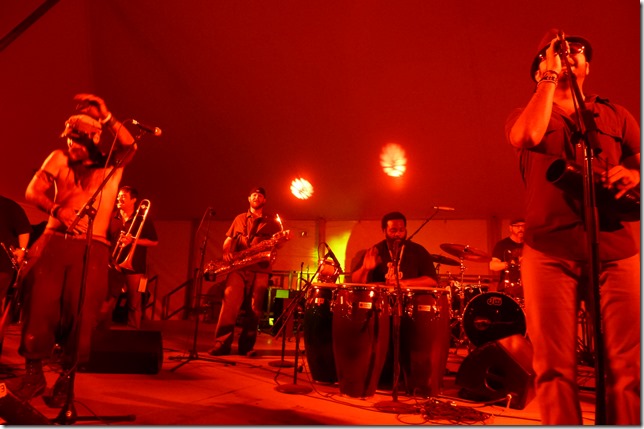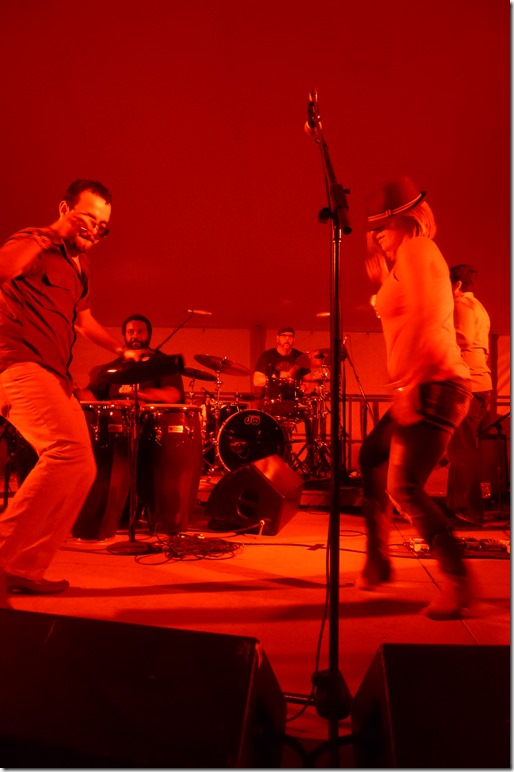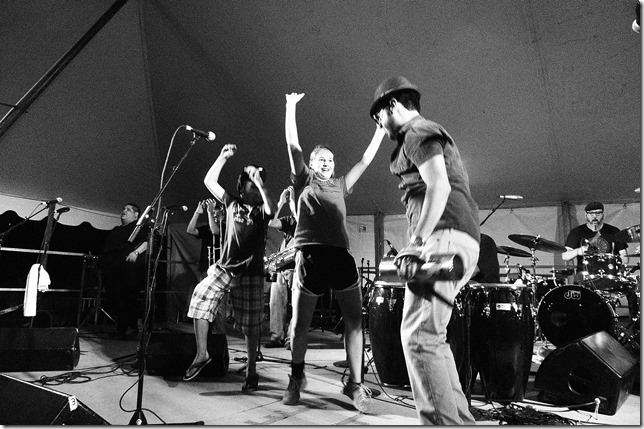 Didn't take any vids, alas, in fear that it would be too hot for the camera's mic to handle. Just gotta experience it for yourself. Saturday night at the Dance Pavilion is always a wing-ding-and-a-half.
The Vietnamese husband-and-wife team opening up Sunday at the Broadway stage were a bit uneven, truth be told. But the good bits were very good.
New Orleans Piano master Henry Butler got the Mainstage crowd singing along…
…though down at Granite Street, it was all it could do to even breathe, such was the heart-stopping power of Nathalie Pires' incredible pipes.
And then, finally, the other Ethiopian act, Fendika, matched their Debo Band cousins (one of whom sat in on violin) thrill for thrill. Cinch your jaw up tight, and dive in…
Following that up, anything was going to be anti-climactic.  And the Marshall Ford Swing Band's Festival-closing set was. But even then, these cats – in their sixth set of the weekend — played their dimpled asses off.

Thank you yet again, Butte. The World is heading down the shitter faster than a speeding bullet. But, just maybe, so long as we've got music, there could be some hope for humanity.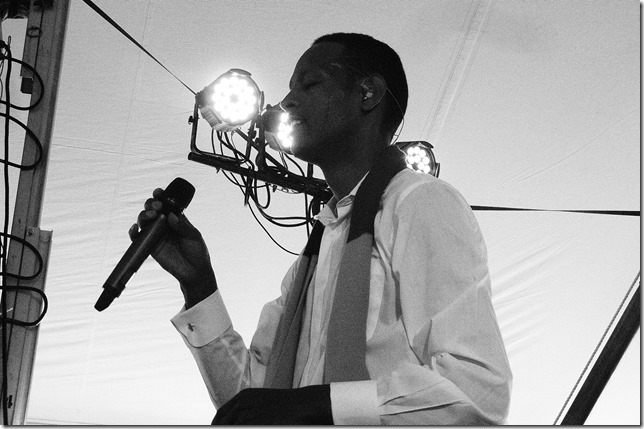 [dc]S[/dc]o depressing was the Festival's conclusion, that yours truly couldn't even get excited for the traditional post-Fest visit to the Yellowstone; instead preferring to stay right there in Butte, for more music.
But even despite one day's having been marred by cold and rain, Yellowstone never fails to jolt. Soon enough, the Festival would be a mere memory (sort of); and it would be more time to spend taking in the Park's sublime wonders for which I would now pine, having returned all-too-soon back to Seattle's by-comparison humdrum offerings.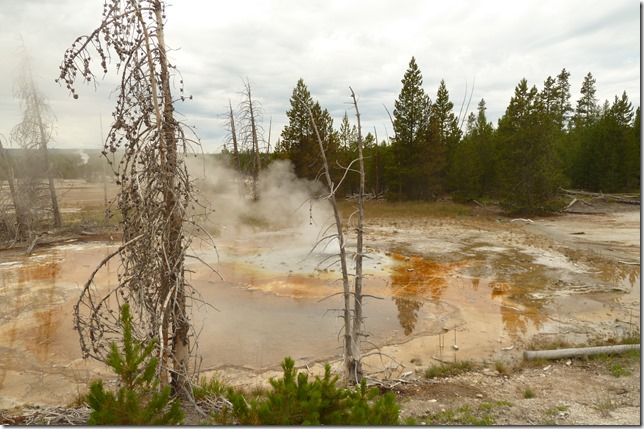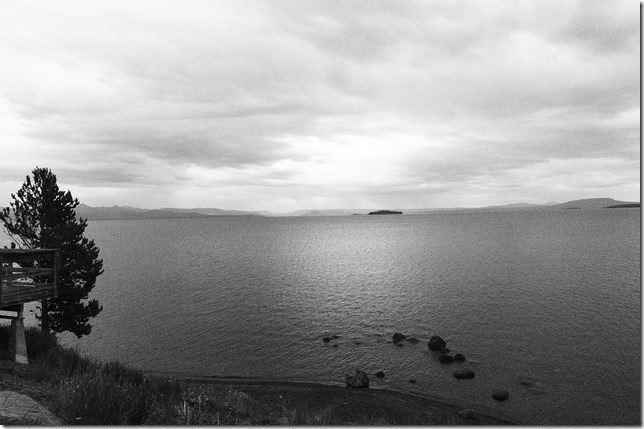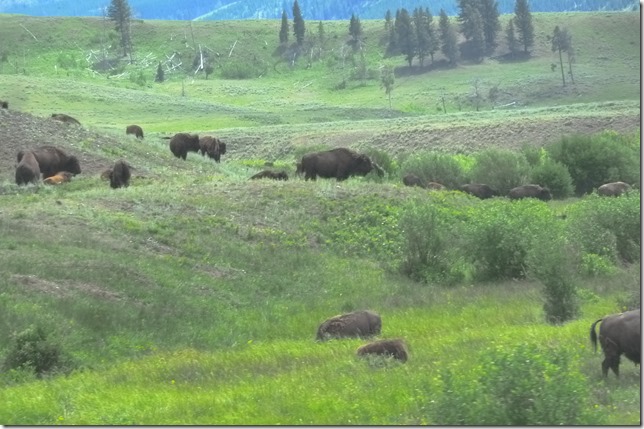 How many gajillions of Yellowstone pictures inhabit Flickr's collective photosphere? Don't know! But I've duly added a few more to the digital heap.
When you think about it, given the existence of the Yellowstone River, what need is there, really, of ever watching movies? This is all the god damn drama one could ever, ever want.